Airbus cancels deal with Qatar Airways for fourth A350 - Reuters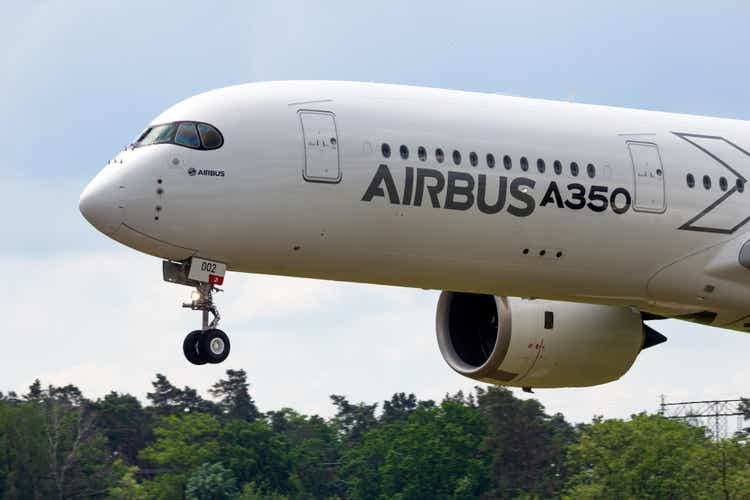 Airbus (OTCPK:EADSY) (OTCPK:EADSF) has revoked a contract for a fourth A350 long-haul jet ordered by Qatar Airways, Reuters reported on Tuesday, ramping up the stakes in an ongoing dispute over damage to the painted surface of the jets.
The two companies are in dispute over the impact of surface scars on the jets, with Airbus (OTCPK:EADSY) (OTCPK:EADSF) insisting the aircraft are safe and Qatar Airways questioning their airworthiness and refusing to take deliveries.
Qatar claims Airbus (OTCPK:EADSY) (OTCPK:EADSF) is wrongly trying to offer new jets for delivery, while Airbus claims the airline has broken its contract by refusing to take more A350s and is revoking orders for undelivered aircraft one by one, as they are built, according to the report.
The two sides are due to meet in a London court on Thursday in the latest of a series of procedural hearings ahead of a full trial tentatively scheduled for June 2023 barring an out-of-court settlement.
Airbus (OTCPK:EADSY) (OTCPK:EADSF) stunned Boeing last Friday in announcing agreements to sell 292 planes to Chinese airlines in deals valued at a combined $37B.