BitNile mines 46.4 bitcoins in June, up 19% from May's reading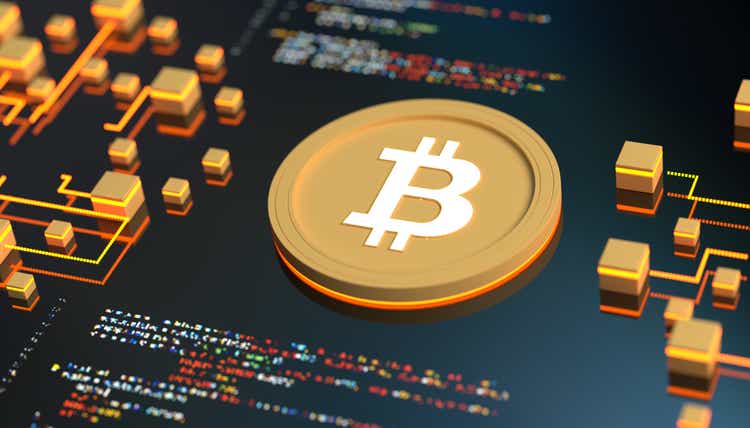 BitNile Holdings (NYSE:NILE) has mined 46.4 bitcoins (BTC-USD) in June compared with 39.0 in May, according to its monthly update.
The company held 140.8 bitcoins (BTC-USD) as of June 30 and currently has no

plans to sell.

Its mining production is operating at an estimated annualized run rate of 698 bitcoins (BTC-USD) based on current market conditions.
Furthermore, BitNile's (NILE) 9,645 S19j Pro Antminers is expected to generate a combined processing power of approximately 965.5 petahashes per second ("PH/s") once installed.
Also, once all 20.6K bitcoin (BTC-USD) miners previously bought from Bitmain Technologies are fully deployed and operational, the company is anticipating to achieve mining production capacity of approximately 2.24 exahashes per second ("EH/s").
"As we ramp up the number of miners, we are both upgrading our Michigan Data Center's power capacity and continuing to evaluate the best opportunities beyond the Michigan Data Center for additional capacity," said BitNile Executive Chairman Milton "Todd" Ault, III.
Previously, (June 1) BitNile sees marginal growth in May self-mined bitcoins.