Intercontinental Exchange June ADV rises; expense guidance lifted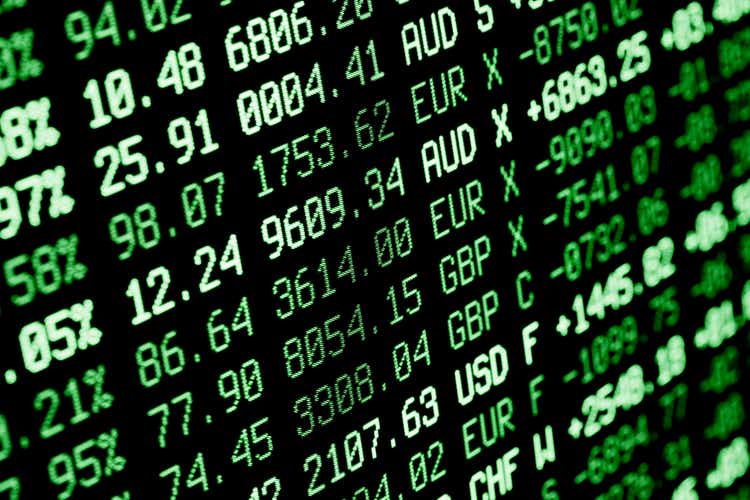 Intercontinental Exchange (NYSE:ICE) said Wednesday it now expects 2022 adjusted non-operating expense to be $110M-$115M, up from $100M-$105M guidance it gave in May.
ICE shares are falling 1.2% in Wednesday premarket trading.
ICE's total futures and options contracts average daily volume in June rose to 6.28M contracts from 5.48M in May and from 5.92M in June 2021. Q2 futures and options ADV was 5.80M, down from 6.67M in Q1 and up from 5.26M in Q2 2021.
"The continued war in Ukraine sparked a reshaping of global energy flows in the second quarter of 2022, a process which will continue to present new risks and uncertainties for investors and consumers of energy," said Ben Jackson, president of ICE (ICE). "Meanwhile rising inflation has created an interest rate environment vastly different to what investors have navigated in the years since the financial crisis."
June total energy ADV of 2.79M contracts was essentially unchanged from May and down from 2.85M a year ago. Q2 energy ADV of 2.86M contracts dropped from 3.58M in Q1 and increased from 2.77M in Q2 2021.
Financials ADV in June of 3.03M contracts increased from 2.33M in May and from 2.65M in June 2021. Q2 financials ADV of 2.52M contracts slipped from 2.67M in Q1 and increased from 2.34M in the year-ago quarter.
In Q1, Intercontinental Exchange's (ICE) earnings beat on operating income, recurring revenue growth