Apple's 'structural' changes to iPhone supply chain could benefit Sony, others: analyst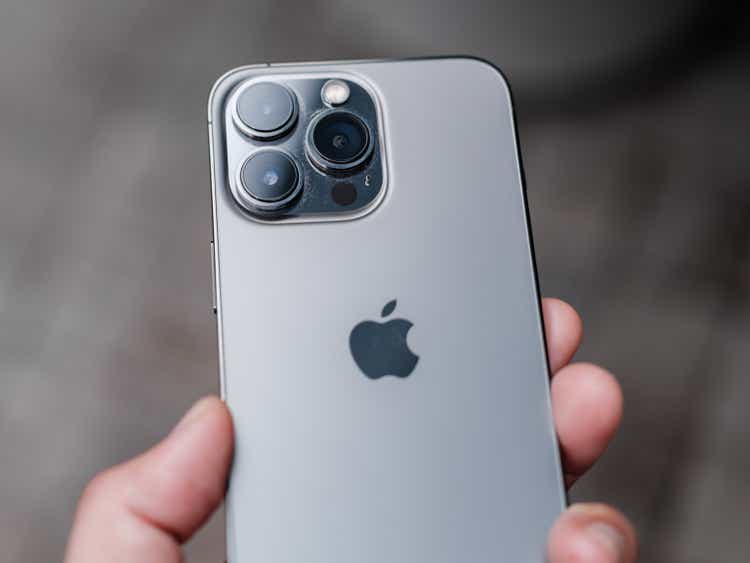 Apple (NASDAQ:AAPL) is making "structural" changes to its iPhone supply chain, as not all future iPhones will receive the most advanced processors, according to an influential analyst.
TF International Securities analyst Ming-Chi Kuo posted a blog post on Tuesday noting that the latest Apple-designed processors will be "exclusive" to the high-end iPhone models in the future.
Adding to speculation, Kuo added that the upcoming A16 processor would only go into the iPhone Pro and high-end iPhone models and not all of the iPhone 14 models, as Apple (AAPL) has done with previous iPhone models.
For comparison purposes, all members of the iPhone 13 lineup use the A15 processor.
In addition, Kuo noted that the high-end iPhones will now account for 55% to 60% of shipments, compared to between 40% and 50% in the past. This change should benefit some Apple suppliers, including Sony (NYSE:SONY), which makes the contact image sensor for the rear camera, as well as Largan, Alps and LG Innotek.
Apple (AAPL) shares were trading flat on Wednesday at $141.55.
Cupertino, California-based Apple (AAPL) recently lowered the trade-in values for select iPhones, iPads, Macs and Apple Watch versions, as the tech giant gets ready for a product refresh later this year.