Netflix, even with Stranger Things and other hits, may see more subscriber losses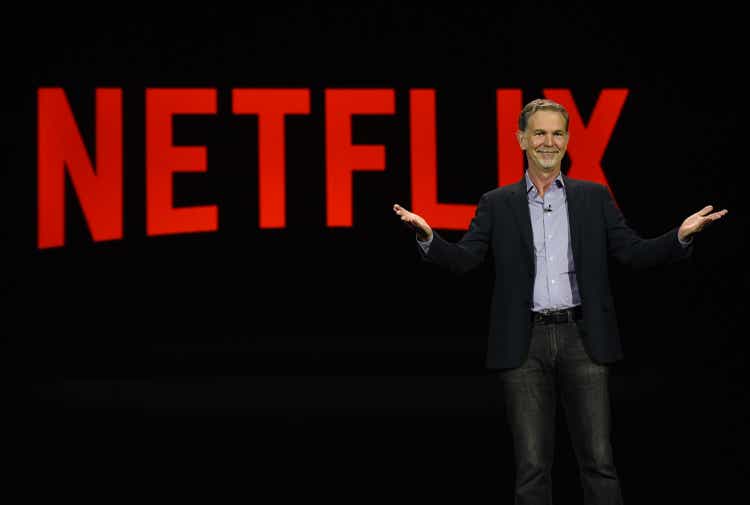 Netflix (NASDAQ:NFLX) may be on track to lose more subscriptions than management indicated, despite some recent strength in returning shows such as the hit Stranger Things.
According to a report on Netflix (NFLX) from Barclays analyst Kannan Venkateshwar, overall streaming trends are heading down for the streaming pioneer of late, while rival Disney+ (NYSE:DIS) is looking relatively strong on those measures.
Netflix (NFLX) has recently dominated some eyeball share with new content in the hit series Ozark and Stranger Things. However, Venkateshwar said Netflix's (NFLX) second-quarter app download and engagement figures are declining lower, and a burst of app download activity around Memorial Day's Stranger Things release looks to have faded somewhat in June.
Venkateshwar said that perhaps because of greater streaming competition, the overall impact of Stranger Things doesn't look to be too material, and it's giving a smaller shot to Netflix's (NFLX) arm than previous seasons. Meanwhile, despite those hits and higher volume of releases in the second quarter of this year, the overall average quality of Netflix's (NFLX) new content looks weaker particularly in TV shows. Venkateshwar said Netflix's (NFLX) film quality was basically flat with the first quarter, but remained generally weaker on average than that of the company's TV shows.
"In our opinion, Netflix may need to rebalance its content mix a bit more towards quality, especially given competitive offerings from Disney (DIS), Apple (AAPL), HBO (WBD) and Amazon (AMZN)," Venkateshwar said. And the third quarter may also be tough for Netflix (NFLX) now that Disney is ramping up for the second half, HBO has premiered a new season of Westworld and has its Game of Thrones prequel on the way, and Amazon (AMZN) is launching its expensive Lord of the Rings series The Rings of Power.
That sums up to expectations that when Netflix (NFLX) reports second-quarter results on July 19, it will post 2.8M net subscriber losses, which company management has guided for a decline of less than 2M subscribers.
Venkateshwar said that for its part, Disney+ (DIS) is showing strong trends in metrics that look to have benefited from European, Middle East and Africa market launches as well as strong content such as Ms. Marvel, Obi-Wan Kenobi and the streaming release of Doctor Strange in the Multiverse of Madness. HBO Max saw growth that "moderated" in the second quarter, and Peacock (CMCSA) is pacing down with a tough comparison from the Olympics.
The biggest change to Barclays' model for Netflix (NFLX) comes in margin estimates for next year, where it's cutting to the low end of guidance from the high end - and even the low-end estimate could be at risk, "given the investment ramp required to build the advertising and gaming businesses."
With Netflix's (NFLX) stock looking expensive, Venkateshwar cut his price target on the company's sharesa to $170 from $275 - now implying 8% further downside. And with a maturing business, "the stock may not bottom until earnings multiples are more comparable to legacy media names," Venkateshwar said.
Earlier, Netflix (NFLX) looked to strike while the Upside Down was hot, confirming plans for a spin-off of Stranger Things.