Why did DoorDash stock drop today? Amazon's Grubhub investment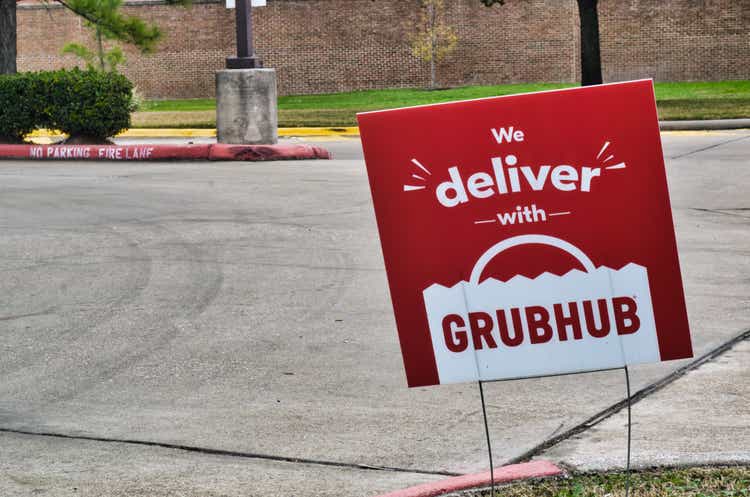 DoorDash (NYSE:DASH) stock declined sharply on Wednesday as deep-pocketed Amazon (AMZN) aligned itself behind a key competitor.
In a new agreement announced early on Wednesday, Amazon (AMZN) indicated it will take a stake in Just Eat Takeaway.com's (OTCPK:TKAYF) Grubhub business. Per the terms, the Seattle-based eCommerce and cloud giant will acquire warrants that work out to a 2% stake in Grubhub with the option to exercise warrants representing an additional 13% stake if certain performance obligations pertaining to customer acquisitions are met.
For Just Eat (OTC:JTKWY), this was a boon that sent shares skyward 13.4%. For DoorDash (DASH), this added investment sent shares south by 7.4% on the day.
"Ultimately, we expect the Amazon/Grubhub incentive program will have little impact on DoorDash's near-term growth or margins, with DoorDash already at nearly 60% US market share (while Grubhub is at just 13%, per Second Measure), but we anticipate some overhang for the stock due to the long-term potential for Amazon to re-enter the food delivery industry," Bank of America analyst Michael McGovern told clients in quick take on the news.
Read more on the implications for Uber.