CytomX shares plummet 28% on phase 2 study of breast cancer antibody praluzatamab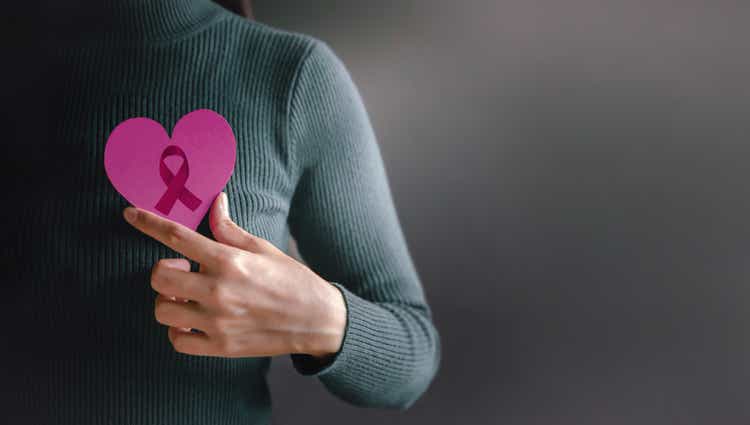 CytomX Therapeutics (NASDAQ:CTMX) shares

plummeted 28%

in after-hours trading on Wednesday after the company released phase 2 trial results of its antibody praluzatamab ravtansine in breast cancer.
CTMX said the study met the primary endpoint of objective response rate of greater than

10% in HR+/HER2-non-amplified breast cancer

.
However, in arm B of the study, the objective response rate was less than 10% in patients with advanced triple-negative breast cancer.
Subsequently, CTMX said enrollment in arms B and C of the study will be discontinued.
The study showed a clinical benefit rate of 40% and the patients showed a median progression-free survival of 2.6 months.
CTMX CEO Sean McCarthy also said that the company does not plan to further advance the praluzatamab ravtansine program alone due to current market conditions and will seek a partner.
CTMX stock earlier closed

+1.6%

at $1.97.