U.K.'s Boris Johnson fires cabinet member Michael Gove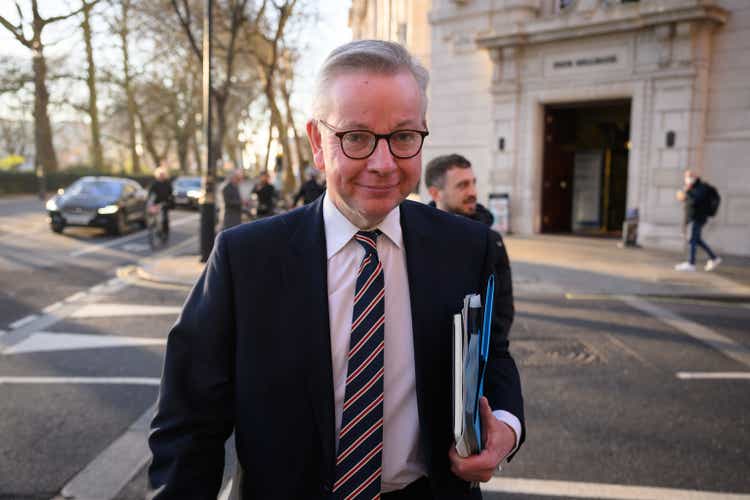 U.K. Prime Minister Boris Johnson, who survived a no-confidence vote last month, has ousted one of his key cabinet members, Secretary Michael Gove, adding to a string of high-level government officials exiting, Bloomberg reported

, citing a U.K. government official.

Gove was Levelling Up, Housing and Communities secretary, a position that was intended to address wealth and opportunity disparity in the U.K., and was a defining issue of the Johnson government. The cabinet member reportedly told Johnson that the prime minister's time was up.
The British pound has

weakened 0.3%

against the U.S. dollar on Wednesday at $1.192 and has lost 1.6% against the greenback in the past five days.
Johnson has told Cabinet members that he won't quit, Bloomberg said.
Gove's dismissal comes a day after U.K. Chancellor of the Exchequer Rishi Sunak handed in his resignation; later that day, Johnson named Nadhim Zahawi to succeed Sunak.
Dear readers: We recognize that politics often intersects with the financial news of the day, so we invite you to click here to join the separate political discussion.