Duolingo's strong engagement should translate to gains - Needham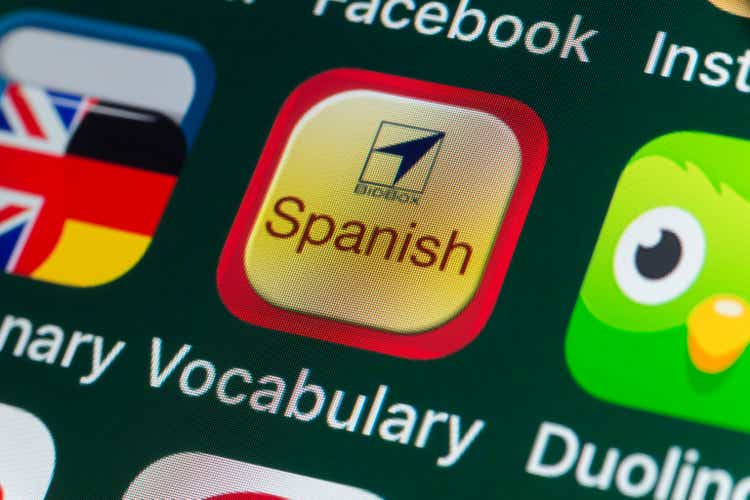 Needham Securities indicated its status as a new bull on Duolingo (NASDAQ:DUOL) in an initiation note on Thursday.
The firm's analysts pointed to strong fundamentals, early stage monetization efforts, and strong market share as keys to a new "Buy" rating on the stock in the review.
"Our survey work shows that DUOL has built industry-leading brand recognition with a gamified learning platform that draws learners in and generates stronger engagement than that of comparable businesses in ed tech," the note read. "This healthy engagement creates multiple monetization opportunities for DUOL via subscriptions, advertising, and in-app purchases."
The bullish initiation added that expansion into other subjects such as literacy and math could add significantly to growth. The use of the Duolingo (DUOL) English Test already suggests inroads into education and standardized testing as well.
A $115 price target was assigned to the stock alongside the new "Buy" rating. Shares of the Pittsburgh-based learning platform rose about 1.2% in premarket hours.