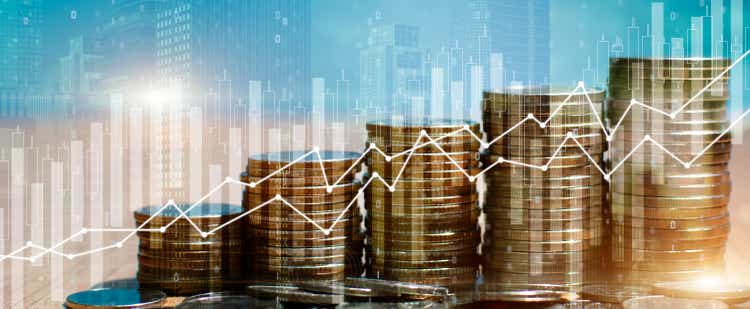 The increases in dividends on U.S. domestic common stocks exceeded dividend cuts by $17.6B in Q2 2022, S&P Dow Jones Indices said Thursday.
Indicated dividend net changes (increases minus decreases) for U.S. common stocks in the quarter moderated from an $18.2B increase in Q1 2022 and increased from $12.9B in Q2 2021.
Q2 U.S. common dividend increases were $19.3B, down 30% from $27.7B in Q1 2022 and up 25% from $15.4B in Q2 2021. Dividend decreases in the quarter were $1.7B, down 82% from Q1 and 33% from the year-ago quarter.
For the 12-month period ended June 2022, the net dividend rate increased $74.8B vs. net $38.1B in the 12-month period ended June 2021.
"Dividend increases continue to accelerate despite the market retreat from its Jan. 3, 2022 opening high, and we expect Q3 dividends to set another quarterly dividend payment record," said Howard Silverblatt, senior index analyst at S&P Dow Jones Indices.
"The risk-reward tradeoff has significantly changed so far in 2022, as the market turmoil has moved risk- and growth-oriented investors to more secure, less volatile equity dividend producers, as the dividend acts like an anchor, slowing the decline," he added.
Within the S&P 500, Q2 cash dividend rose 14% from Q2 2021, a quarterly record.
Stock buybacks are expected to set a new record in Q2 2022, exceeding the record reached in Q1 2022. Buybacks still seem to be favored over dividends, as the dividend payout ratio is historically low, S&P Dow Jones Indices said.
Earlier, SA contributor Khen Elazar updated his dividend growth portfolio performance in Q2.