CME Group adds six more sectors to E-mini futures line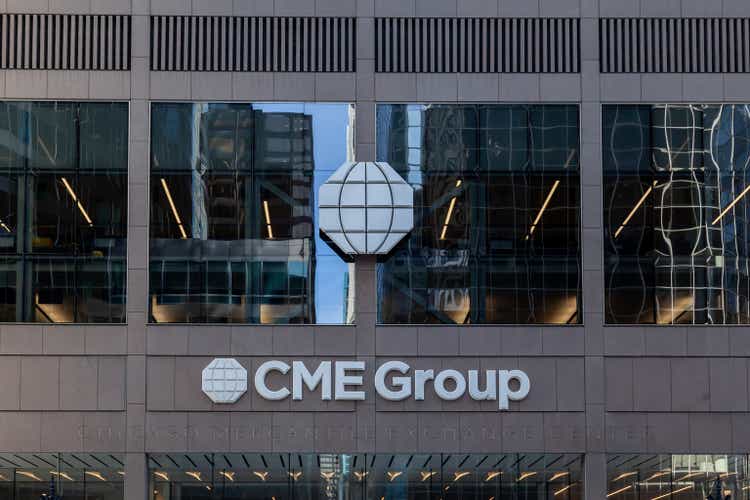 CME Group (NASDAQ:CME) plans to add six new contracts to its E-mini line of sector futures on Aug. 8, expanding with regional bank, insurance, biotechnology, oil & gas exploration & production, retail, and semiconductor offerings, the company said Thursday.
The new contracts are: E-mini S&P Regional Banks Select Industry futures; E-mini S&P Insurance Select Industry futures; E-mini S&P Biotechnology Select Industry futures; E-mini S&P Oil & Gas Exploration and Production Select Industry futures; E-mini S&P Retail Select Industry futures; and E-mini PHLX Semiconductor Sector Index futures.
The offerings reflect increasing market demand for more targeted and diverse industry exposures, said Aye Soe, global head of Core and Multi-Asset Product Management at S&P Dow Jones Indices (NYSE:SPGI).
"We continue to see strong market demand for liquid, cost-effective and capital-efficient tools to track the same underlying indices as some of the most popular ETFs," said Tim McCourt, CME Group Global Head of Equity and FX Products.
In a similar move, Cboe Global Market (CBOE) last week introduced FLEX Micro options contracts, designed to give investors greater precision to hedge a portfolio.