Re/Max accelerates agent network expansion, mortgage growth initiatives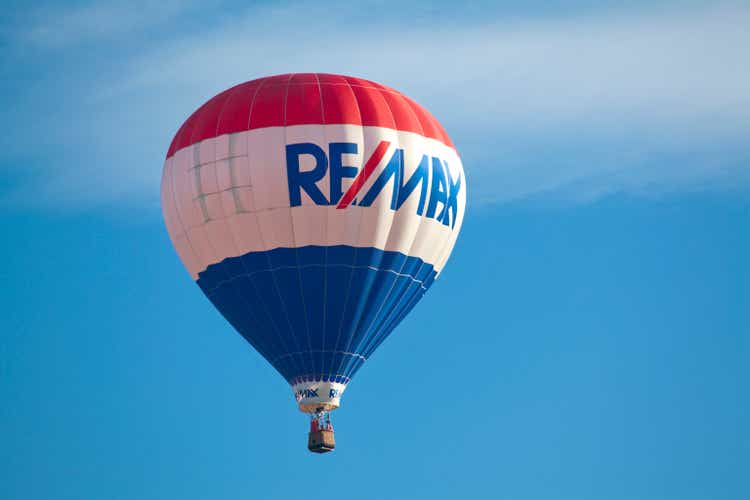 Re/Max (RMAX) is launching a pilot program to attract more real estate agents while it increases sales and marketing investment in its mortgage segment. The company plans to fund the programs targeting long-term growth through the reallocation of existing resources.
"RE/MAX Holdings continues to focus on increasing our near- and long-term profitable growth," said Re/Max (RMAX) CEO Steve Joyce. "After a thoughtful and thorough review, we are moving forward with these strategic endeavors, each of which is expected to contribute to our growth objectives."
As part of its effort to increase U.S. agent count, it's starting a tailored program to attract, retain, and grow medium and large teams. That's in addition to its previously announced plan to convert independent and other real estate brokerages to Re/Max or help them merge with an existing Re/Max franchise, he said.
On the mortgage side, the company is aiming to bolster revenue growth by investing in additional sales and marketing resources and is now requiring, in most cases, the use of wemlo's processing services for future Motto Mortgage franchises. Its goal is to achieve $100M in annual mortgage-related revenue, possibly as early as 2028.
Motto has sold more than 300 franchises to date and has 200 open offices. "We believe we can eventually grow that number to more than 1,000 open franchises," said Ward Morrison, president and CEO of Motto Franchising and wemlo president and CEO.
Re/Max (RMAX) also said its teaming up with Inside Real Estate, the developers of the kvCORE cloud-based real estate platform to start rolling out the technology to affiliates in company-owned regions in the U.S. and Canada this year and next year.
In June, Re/Max (RMAX) total agent count of 143,939 increased 2.7% from a year ago. U.S. and Canada combined agent count rose by 185 agents to 85, 679 agents. Total open Motto Mortgage franchises increased 22.0% to 200 offices.
In Thursday after-hours trading, Re/Max shares were edging down 0.1%.
In Q1 2022, Re/Max Holdings (RMAX) GAAP EPS of $0.08 missed the average analyst estimate of $0.14.