Biden Administration considers new sanctions on sending chipmaking tools to China: report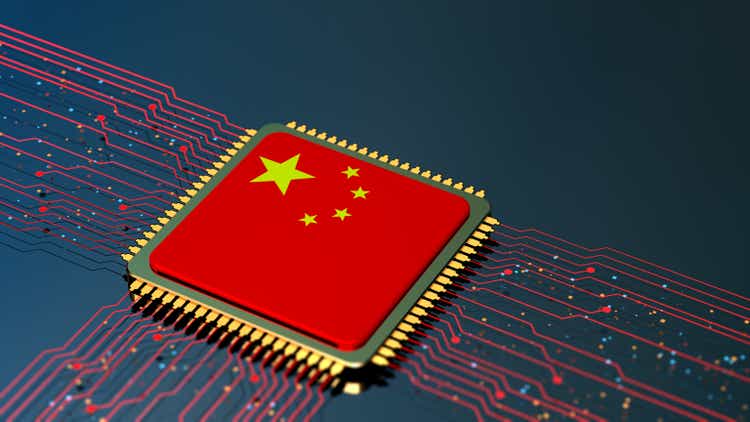 The Biden Administration is going over new sanctions to stop sending certain chip equipment tools to China to make advanced semiconductors, while also not hurting the global economy, Reuters reported.
The news outlet, citing five people familiar with the matter, noted that the Commerce Department is trying to figure out how to ban exports of tools that are sent to factories for Semiconductor Manufacturing International Corp. (OTCQX:SMICY) or SMIC, to prevent them from making semiconductors at 14 nanometer node and smaller.
The government agency would also let those tools be sent to factories to make less advanced semiconductors, as the globe still deals with a semiconductor shortage exacerbated by the pandemic.
SMIC started producing 14 nm chips in 2019, the company has previously said.
The Commerce Department did not immediately respond to a request for comment from Seeking Alpha.
However, a spokesman told Reuters that "with respect to semiconductor-related export license applications in particular, (Commerce) and the other reviewing agencies ... consider a variety of factors in making licensing decisions, including the technology node for the proposed export."
On Tuesday, it was reported that the U.S. government was lobbying Dutch officials to get ASML Holding (ASML) to stop selling some of its older deep ultraviolet lithography systems to China.
If the Biden administration goes through with the ban, it would be the first time the Commerce Department has a factory-by-factory approach to export policy, though it could also be interpreted as targeting SMIC (OTCQX:SMICY), Reuters added.
In December, it was reported that the Biden administration was evaluating imposing tougher sanctions on SMIC (OTCQX:SMICY), China's largest chipmaker, which have limited the ability of chip equipment companies to sell inside the country, including Applied Materials (AMAT), KLA Corp. (KLAC) and Lam Research (LRCX).
Last month, it was reported that hedge fund Bridgewater Associates has a $1B short position against chip manufacturer ASML Holdings (ASML) as part of a larger $5.7B bet against European stocks.