Summer rally setting up as tech lemons turn into lemonade - BofA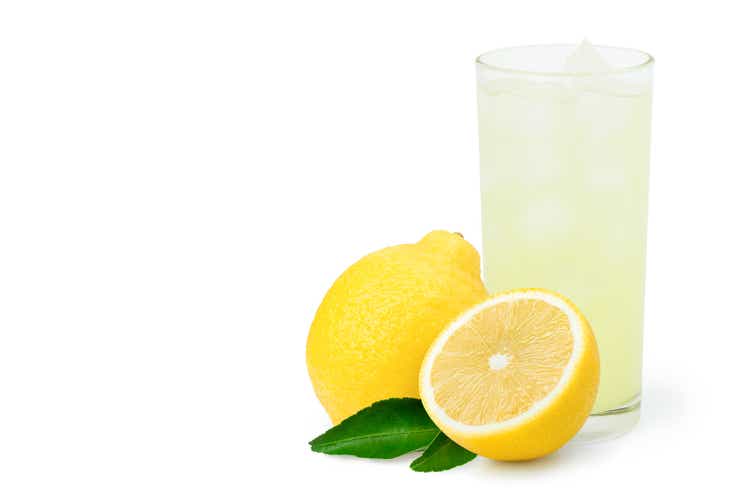 The broader stock market has started July by moving out of bear market territory and conditions could be aligning for a summer rally, according to BofA Securities.
The S&P (SP500) (NYSEARCA:SPY) has been up in the last four sessions, a streak not seen since late March. The Nasdaq 100 (NASDAQ:QQQ) is up 6.5% in the past five days.
In the weekly Flow Show note, strategist Michael Hartnett noted that the BofA Bull & Bear Indicator is still at "max bearish" at 0.0, where it has been since June 15.
In addition, there has been capitulation in Treasuries (TLT) (TBT) (SHY), the market is now pricing in 75 basis points of rate cuts in 2023, commodities (DBC) (COMT) (USCI) are on course for their best year since 1973 and bonds (AGG) (BNDX) are on course for their worst year since 1931.
It is "little wonder the tech lemons of the past 12 months turning into lemonade," Hartnett said.
Tech stock (NYSEARCA:XLK) saw a fourth-straight week of inflows at $400M.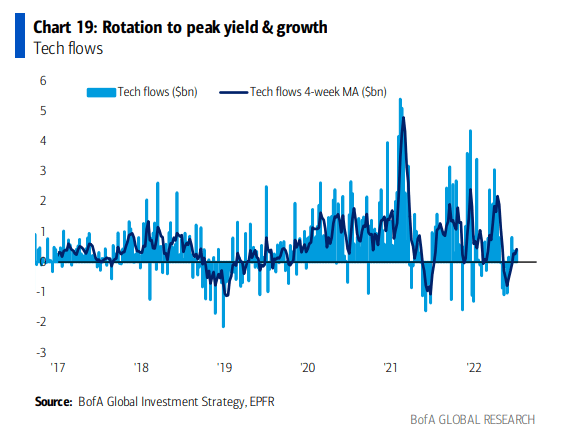 For a summer rally setup, Hartnett is eyeing benign payrolls numbers, Nord Stream 1 back online, a "technical recession" printed on July 28 and slowing EPS greeted with "price resilience.
Looking further down the line, though, Hartnett noted that the "Fed cut with credibility into 1975 and major bull markets in small cap, value, real estate began; but there was no return to the Nifty 50 leadership of 1965-73, tech remained the worst performing sector through the 1970s."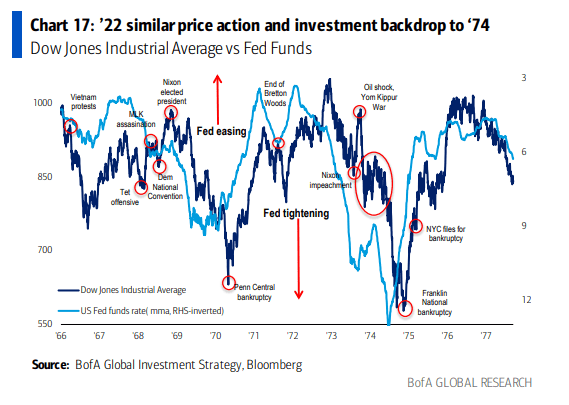 See why Oppenheimer cut its Street-high S&P target.