Signify Health to wind down Episodes of Care Services business on CMS new rules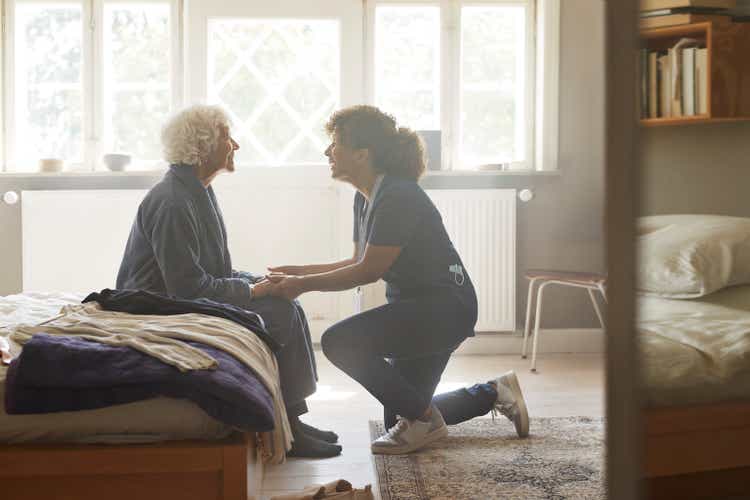 Signify Health (NYSE:SGFY) said it is winding down its Episodes of Care Services (ECS) segment and will focus on its Home and Community Services (HCS) business and its Caravan Health acquisition.
The company said it was exiting CMS' Bundled Payments for Care Improvement-Advanced (BPCI-A) program due to the newly released CMS retrospective trend calculations that lowered target prices for episodes, thereby reducing the opportunity for savings.
The company believes the new policies have made the program unsustainable.
Signify said it estimates that restructuring charges for severance and employee-related costs will be ~$25M to $35M.
About $85M of annualized direct ECS costs will be eliminated. About $60M of annualized shared costs are currently allocated to the ECS segment of which Signify expects to cut down ~$30M to $35M in annual costs by the end of 2022 as it winds down the BPCI-A program, the company noted in its July 8 press release.
"These cost reductions will be positive for unlocking future earnings given projections for ECS performance, where future losses would have exceeded the stranded costs," said Steve Senneff, Signify's president, chief financial and administrative Officer.
The company said the Caravan Health business, whose acquisition was completed in March, is not impacted by these changes.
Signify's (SGFY) expects the changes will have a positive impact on its 2023 earnings, and will provide additional guidance in its Q2 earnings report in early August.