Nonfarm payrolls rise 372K for June vs. 270K expected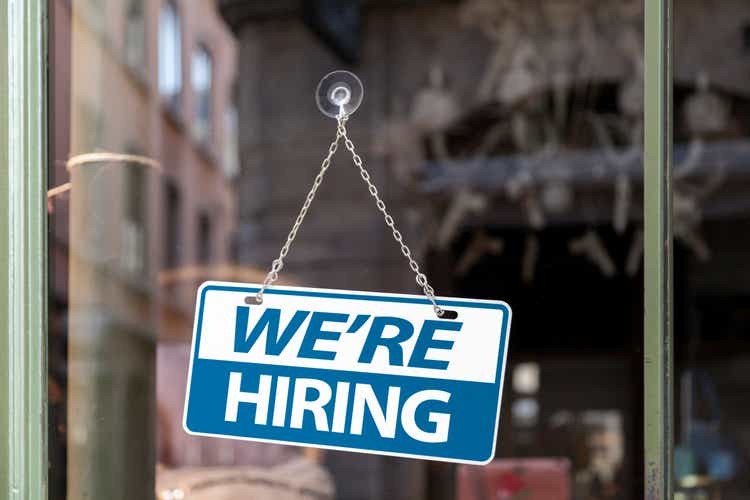 Nonfarm payrolls rose 372K for June vs. 270K expected and 384K in May (revised down), the Labor Department reported Friday.
The large gain will fuel some inflation concerns and keeps a very hawkish July Fed in play.
The unemployment rate came in at 3.6%, unchanged.
Average hourly earnings rose 0.3%, in line with expectations. The labor force participation rate ticked down to 62.2%.
Private payrolls rose by 381K.
"Jobs growth is still *very* robust," Indeed economist Nick Bunker tweeted. "The three-month moving average of monthly private sector gains is 362k. That's down only 1k from May."
He noted the prime age employment-population ratio dropped to 79.8% from 80% in May. "Let's hope that's an aberration."
Short-term rates shot up after the numbers, with the 2-year Treasury yield rising to 3.11% from 3% right before the release. The 10-year rose to 3.07%. Stock index futures sold off.
"It's a payrolls report that solidifies 75 basis points" for a July Fed hike, with the labor market not slowing fast enough, BlackRock's Jeffrey Rosenberg, said on Bloomberg TV.
The headline jump should also quell some of the fears the U.S. is currently in a recession, but not that the Fed will hike the economy into one.