Wells Fargo considers ad-recession woes for radio, out-of-home names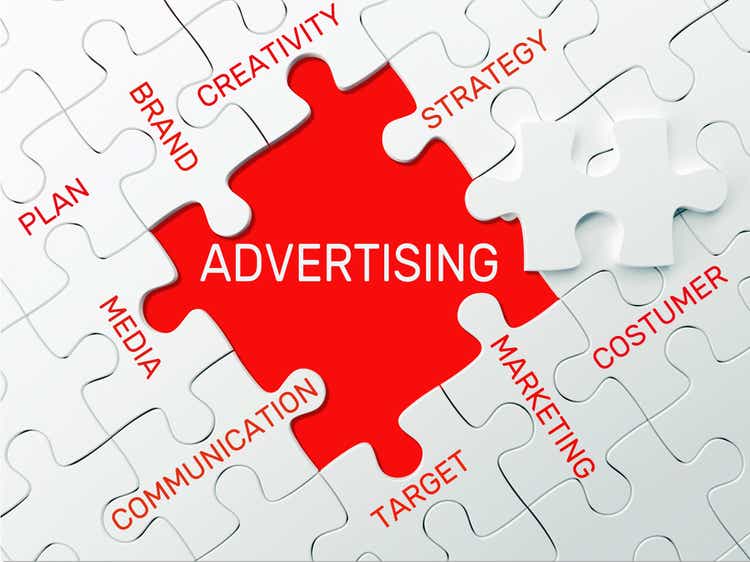 Wells Fargo has reset its views around Advertising Services stocks, in three spaces (ad agencies, radio names, and out-of-home advertisers), as it braces for the "ad recession."
That's looking more and more likely alongside factors including "softening TV scatter, a deceleration in agency growth, and a snapdown in shorter-cycle advertising like radio and digital," analyst Steven Cahall said.
Meanwhile, the "house view" is that this recession will look more like 2001 than 2009 or 2020 - meaning it "won't have the dramatic world-ending psychology of the GFC and pandemic, but it will mean slower consumer spending resulting in fewer advertising dollars, and so Cahall has cut estimates on several companies.
And while that includes the big agency holding companies, "controversially," Cahall is bullish on them as likely resilient relative outperformers in a pullback. "Agencies are structurally sounder than prior areas with perhaps 50%-plus of revenue less cyclical due to things like digital transformation, performance marketing, and media buying," he said.
He's upgrading Interpublic Group (NYSE:IPG) and Omnicom (NYSE:OMC) to Overweight from Neutral, noting the two also exhibit low operating leverage. Organic growth is expected to be flat - a conservative view, he says, but EBITA margins have "limited" downside risk while the companies are likely to lean more into buybacks.
Radio looks tougher, as the market already faced questions coming into this year about whether they could recover. The industry has growth nicely in digital and podcasting, but terrestrial radio is still the biggest "piece of the pie," and radio is shedding share of local ad spending.
A quick pullback on recession fears has Cahall expecting revenues down 10% in 2023 - and downgrading Audacy (NYSE:AUD) and iHeartMedia (NASDAQ:IHRT) to Underweight.
While he's constructive on out-of-home advertising - a consistent annual single-digit grower, and a group increasing share vs. other local mediums - it should still see softer fortunes in a recession. And that should have a big impact on a levered equity like Clear Channel Outdoor Holdings (CCO), which he's cutting to Equal Weight.
Following the upgrades, Interpublic Group (IPG) is up 1.2% and Omnicom (OMC) is up 1.5%.
The ad space has seen no shortage of analyst commentary in recent weeks. Last week, J.P. Morgan was the latest to cut estimates after seeing the big holdcos cutting back their expectations by 1-3% even before any recession.