Disney's newest 'Thor' tracks toward possible $150M opening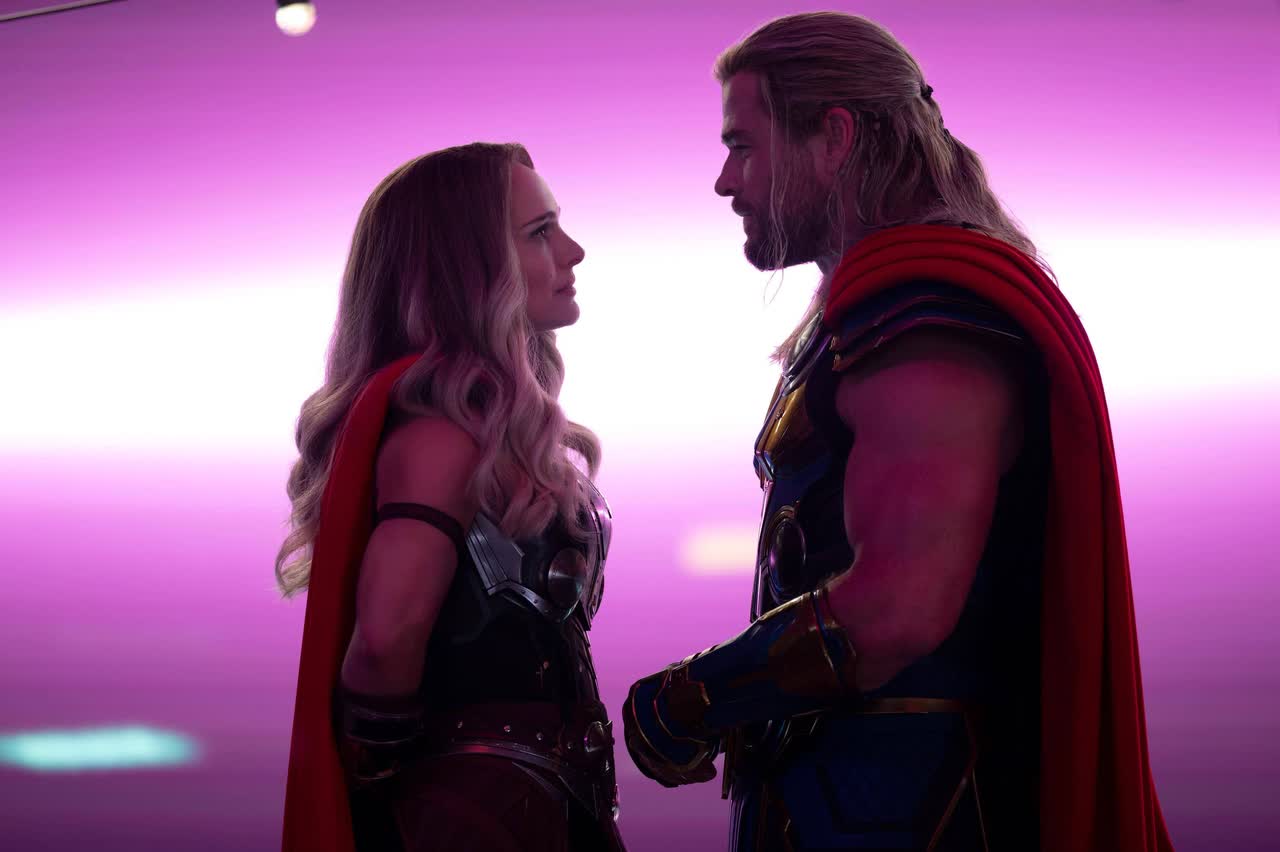 It's been two months since the opening of a new Doctor Strange movie, so naturally it's high time for another Marvel tentpole to take a stab at splashing into movie theaters.
Thor: Love and Thunder (NYSE:DIS) opened Friday and looks to pose an immediate challenge to the new Minions hegemony, after last week's huge debut for Minions: The Rise of Gru (NASDAQ:CMCSA).
It's the fourth film in Marvel's Thor-based franchise - and as the summer's latest release to saturate 4,300-plus theaters, it's certain to be No. 1 for the weekend with $100M-plus - and likely much higher than that.
That signal gets backup from some hefty $29M in Thursday previews (fifth highest for a Marvel Cinematic Universe movie), pointing the way to a possible $150M in receipts.
So aside from the question of just how big the 29th MCU film will be is how Minions: The Rise of Gru (CMCSA) will hold up in a second weekend, after a record Independence Day weekend debut. A typical fall-off says the film will drop to the $50M range, still putting it on track for a potentially long lucrative run, depending on how word of mouth holds up. It's already hit $248M worldwide as well: The little yellow Minions "travel well."
A film that is phenomenal at maintaining business, Top Gun: Maverick (PARA) (PARAA) is in a good position to be third over the weekend, and add to its 2022-best total - which now sits at $579M in domestic theaters and $1.12B worldwide.
That worldwide total makes it the 29th best film of all time, and domestically it has become No. 12 after passing The Dark Knight and The Lion King. (Next in its sights: Incredibles 2 ($608.6M) and Star Wars: The Last Jedi ($620.2M).)
This weekend may be the peak of weekly blockbusters for the summer, since while there are weekly releases the rest of the way, they don't have quite the same giant appeal as the films out so far. Next week brings Where the Crawdads Sing, Marcel the Shell With Shoes On, and Paws of Fury: The Legend of Hank.
So theater companies have their pom-poms and popcorn out for the next three days: AMC Entertainment (NYSE:AMC); Cineworld (OTCPK:CNNWF); Cinemark (CNK); (IMAX); Marcus (MCS); Reading International (RDI); Cineplex (OTCPK:CPXGF); National CineMedia (NCMI).