Composition of next COVID boosters raises questions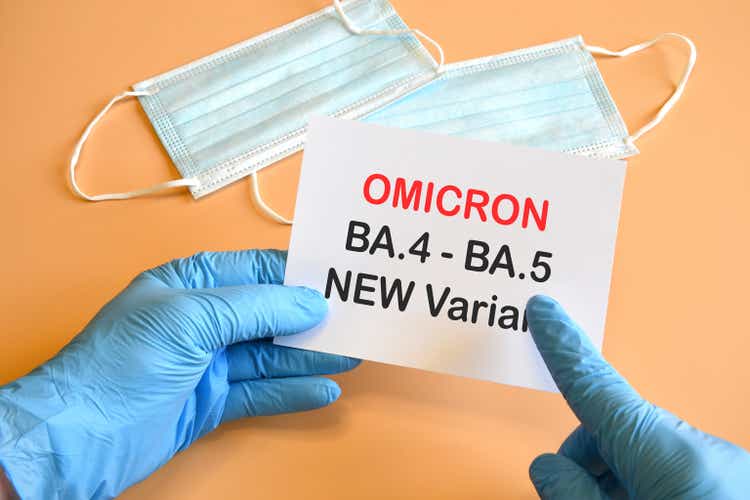 The FDA guidance on updating the next COVID-19 shots for the fall booster campaign has prompted some experts to doubt their likely immune response, while some even question the need for such boosters as the virus evolves.
In June, the FDA advised vaccine developers to update their next generation of COVID-19 vaccines to reflect Omicron BA.4 and BA.5 subvariants ahead of a booster rollout expected in the fall.
The decision follows a meeting of the FDA's Vaccines and Related Biological Products Advisory Committee (VRBPAC), in which a group of independent experts of the agency voted 19-2 to recommend the addition of an Omicron component for the vaccines.
Vaccine makers Pfizer (NYSE:PFE)/BioNTech (BNTX), Moderna (MRNA), and Novavax (NVAX), all of which have already developed bivalent vaccine candidates using the original Omicron variant, BA.1, made presentations during the meeting.
However, outcompeting the BA.1, more transmissible BA.4 and BA.5 versions of the virus have become dominant in the U.S., according to the estimates from the Centers for Disease Control and Prevention (CDC) for late June.
Both Pfizer (PFE)/BioNTech (BNTX) and Moderna (MRNA) have already disclosed clinical data for their BA.1-adjusted bivalent vaccine candidates, albeit with lower antibody response against BA.4 and BA.5 subvariants of the Omicron.
That data readout has prompted Paul Offit, MD, a VRBPAC member who voted against the recommendation, to argue that the vaccine candidates updated for BA.4 and BA.5 might not generate the same level of immune response as the BA.1 bivalent vaccines triggered.
"It is not reasonable to assume that data generated for an Omicron BA.1 vaccine can easily be extrapolated to BA.4 and BA.5," medical journal JAMA reported quoting Offit, who also serves as the chair of vaccinology at the University of Pennsylvania's Perelman School of Medicine.
"These new Omicron subvariants are highly transmissible. Therefore, they will require a very high level of neutralizing antibodies present at the time of exposure to prevent symptomatic infection," Offit argued.
Noting the evolving nature of the pandemic, the FDA said in its advice that it would ask manufacturers to start clinical studies for the shots updated for BA.4 and BA.5 subvariants.
The sceptics of Omicron boosters include Peter Hotez, MD, Ph.D., the dean of the National School of Tropical Medicine at Baylor College of Medicine, and co-director of the Texas Children's Hospital Center for Vaccine Development.
"I might have also voted against it, but for a different issue: My objection is there's just a lot of muddled thinking about what's coming up in the fall," remarked Hotez, who is not a VRBPAC member.
''We're not trying to match what may circulate. We're trying to increase the breadth of the immune response," Hotez added, arguing that the Omicron variant could be in the rearview mirror by fall.
Notably, the European Medicines Agency (EMA) said last week it would consider COVID-19 vaccines adapted to past subvariants of Omicron this fall despite the rising prevalence of newer subvariants. How quickly manufacturers can update vaccines for BA.4 and BA.5 is also a consideration, noted Marco Cavaleri, EMA's head of health threats and vaccines strategy.
"That's why for the time being we still think that it's very good to keep all options open and to not exclude any of these candidates from any potential approval," he added.