Leaked 'Uber Files' reveal checkered history of the ride-hailing firm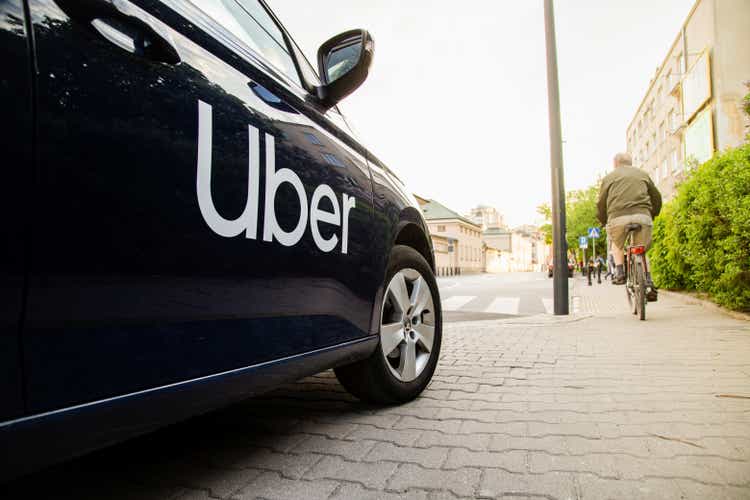 Uber (NYSE:UBER) is under fire following a massive trove of files that were leaked to The Guardian and shared with the International Consortium of Investigative Journalists. The stash consists of more than 124,000 records, including 83,000 emails and thousands of sensitive texts and documents that were exchanged between 2013 and 2017. According to the outlets, it shows how the ride-hailing app courted top politicians, and how far it went to avoid justice, as it sought to establish itself in nearly 30 countries.
Snapshot: The company knowingly set up a "kill switch" to thwart regulators by cutting access to Uber servers and blocking authorities from grabbing evidence during raids. The switch was used in Canada, Belgium, Hungary, India, Romania and the Netherlands, and at least three times in France. Uber (UBER) also channeled profits through Bermuda and other offshore tax havens, then "sought to deflect attention from its tax liabilities by helping authorities collect taxes from its drivers."
Meanwhile, many undisclosed meetings with high-level politicians were conducted to ask for favors. Uber recruited many former aides to President Barack Obama to drop probes, change policies on workers' rights, draft new taxi laws and relax background checks on drivers. Over in France, the company weighed portraying violence against its drivers as a way to gain public sympathy, and found an ally in then-economy minister Emmanuel Macron, who told controversial founder Travis Kalanick that he would reform laws in the firm's favor.
Response: Calling it "one of the most infamous reckonings in the history of corporate America," Uber (UBER) spokeswoman Jill Hazelbaker acknowledged past "mistakes" and "missteps," but said the firm has since transformed into a new entity. "When we say Uber is a different company today, we mean it literally: 90% of current Uber employees joined after Dara [Khosrowshahi] became CEO," she wrote in a statement. "We have not and will not make excuses for past behavior that is clearly not in line with our present values."