Las Vegas Sands signs loan agreement with Sands China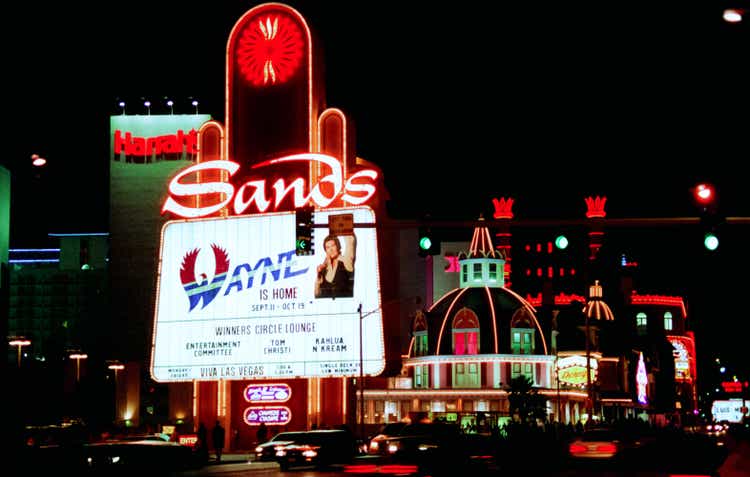 Las Vegas Sands (NYSE:LVS) entered into a loan agreement with its majority-owned subsidiary, Sands China (SCL) wherein it has extended to the latter a subordinated unsecured term loan of $1B, repayable on July 11, 2028.
In the first two years from July 11, 2022, SCL will have the option to elect to pay cash interest at 5% annually or payment-in-kind interest at 6% annually, following which only cash interest at 5% annually will be payable.
The SCL subordinated loan is pre-payable by SCL in whole or in part at any time without penalty.
Shares trading 4.9% lower premarket.