Duolingo shares slide after KeyBanc downgrades due to valuation concerns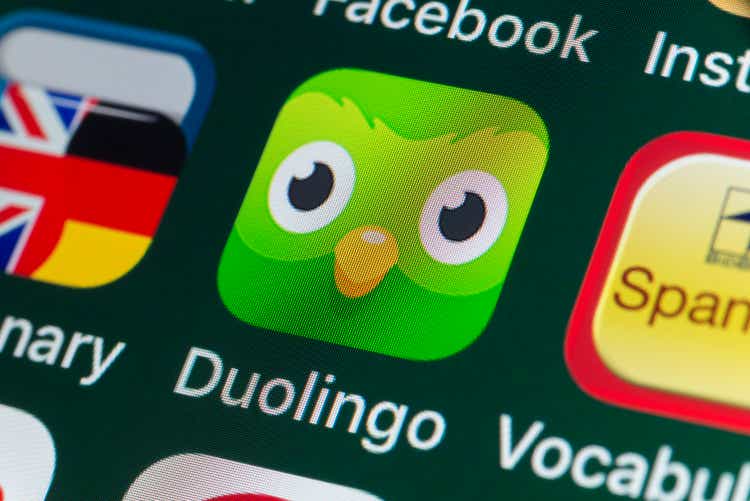 Duolingo (NASDAQ:DUOL) shares fell sharply in premarket trading on Monday as KeyBanc analyst Justin Patterson advised clients that shares are fully valued.
Patterson advised that consumer spending trends are likely to moderate amid elevated macroeconomic pressures, with earnings revisions likely. Given the stock's 5% gain year to date has far outperformed a downtrend for the broader market, he assessed the stock as having risen to a fairly valued state.
"Given headwinds from inflation and signs of softness in other freemium apps, we believe multiple expansion and material revisions are less likely over the coming quarters," he explained. "As such, we view risk/reward as balanced.
As a result, Patterson pulled his prior "Overweight" rating inward to a Neutral-equivalent rating. Shares of the Pittsburgh-based app education company fell 3.72% in early trading after the downgrade.
Read Needham Securities' conversely bullish review of the stock offered late last week.