Goldman screens stocks most and least vulnerable to recession margin pressure
Jul. 11, 2022 11:29 AM ET
SPDR S&P 500 Trust ETF (SPY)
TGT, DIS, GE, BA, MCD, HD, HPQ, BBY, DRI, NVDA, CVS, PHM, ROST, WMB, KR, TTWO, MAR, LLY, LOW, K, NUE, CHRW, EXPD, LMT, BKR, HP, ADM, SNPS, TER, A, NVR, DHI, BSX, TSN, STZ, ABC, CAH, LH, ETN, TRMB, ANSS, PTC, DGX, JCI, MCK, RSG, DVA, HAS, MLM, ROK, SJM, NDSN, POOL, PPG, IFF, WRK, UAL, MSI, AAL, WBA, DD, SP500, TT
By:

Kim Khan,

SA News Editor
38 Comments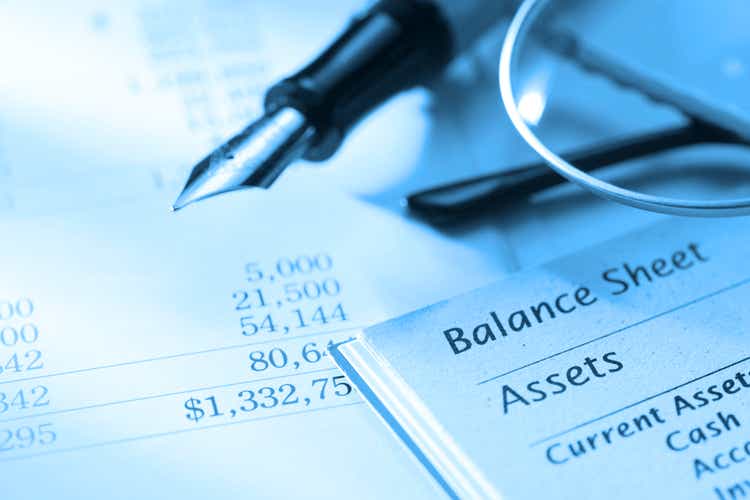 Goldman Sachs is gauging the impact of a potential recession as Wall Street approaches 2Q earnings season.
The market goes into the reporting period with a low bar of +6% EPS growth for the S&P 500 (SP500) (NYSEARCA:SPY) for 2Q. For the year, Goldman is below consensus of +10%, calling for +8% to $226 per share, strategist David Kostin wrote in a note Monday.
But in the case of a mild recession, Goldman expects EPS to fall 11% in the second half of the year to $200 vs. consensus of $250.
That would push the S&P down 19% to 3,150 by year end, with P/E contracting to 14x.
Goldman puts the chances of a recession at 30% within a year and 48% over the next two years.
"In our recessionary scenario, we assume the US economy modestly contracts in 2023," Kostin said. "Our economists note a lack of major current financial imbalances, which limits the risk of a financial crisis. They also believe that inflation would decline in a recession, allowing the Fed to respond with rate cuts."
While considering a recession, the equity team looked at companies with the largest and smallest gaps between consensus 2023 estimates and their historical recession margin growth.
"We analyze 250 S&P 500 firms with data available during each of the past three recessions (2001, 2008, 2020)," Kostin said. "We then compare the gap between consensus 2023 margin and sales estimates and the median experience of the past three recessions."
"Consensus expects the median firm in (the first) screen to expand its margins by 121 bp in 2023, vs. a typical contraction of 691 bp during previous recessions. Despite this risk, the median stock in this list trades at a 11% premium to its 20-year median P/E. (The second screen) shows the opposite list of firms with the smallest gap between consensus and historical recession margin growth."
Largest gaps between consensus 2023E and historical margin growth (rounding may cause variation in the difference numbers):
Smallest gaps between consensus 2023E and historical margin growth:
See how big a role earnings will play in the rest of the year's market direction.