DigitalOcean shares drop 14% as Morgan Stanley cuts rating to underweight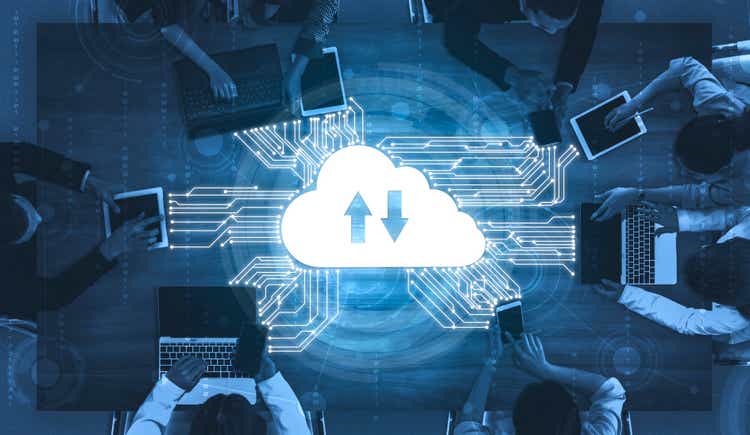 DigitalOcean (NYSE:DOCN) shares plunged by more than 14% Monday as Morgan Stanley analyst Josh Baer cut his rating on the cloud-computing platform company to underweight due to what is seen as a handful of upcoming issues.
Baer said that there is "growing evidence" of a slowdown in software spending in the months ahead. Baer said that DigitalOcean (DOCN) is a risk due to its strong reliance on startups and small-and-medium-sized businesses.
"This customer base tends to have higher level[s] of churn, weaker net expansion, and is more vulnerable from a spending perspective," Baer said.
Baer also cut his price target on DigitalOcean's (DOCN) stock to $45 a share from $61.
Baer added that comments DigitalOcean (DOCN) made at its recent investor day suggested the company is seeing "broader weakness in Europe and Asia," due in part to the impact of the war between Russia and Ukraine. The company said that in 2021, 69% of its revenue came from outside the United States.
Wall Street analysts have generally positive on DigitalOcean (DOCN), and have an average rating of buy on the company's stock, while Seeking Alpha authors also have a buy rating on DigitalOcean's (DOCN) shares. Conversely, Seeking Alpha's quant system, which consistently beats the market, has a hold rating on DigitalOcean (DOCN).