Slow season adds another headwind for broadband subscriber growth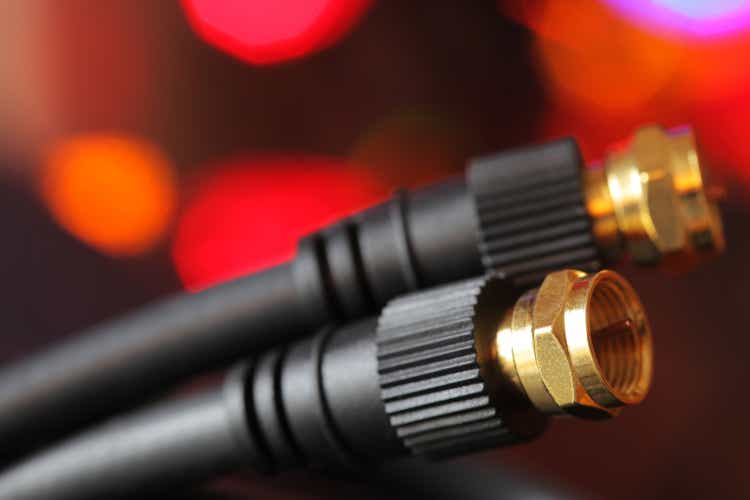 The upcoming second-quarter results in cable/satellite names should mark the low point for subscriber activity, Morgan Stanley says - but it's still too soon to get too positive, given some cyclical headwinds and some still-hot competition.
Long-term, the usually defensive broadband business is "structurally attractive," analysts Benjamin Swinburne and Simon Flannery say - but for the most part, they're staying on the sidelines.
Overall, they're relatively defensive businesses that have less earnings risk than the broader market, and a valuation reset has cut downside risk even more.
"However, offsetting these positives are the reality of rising cable broadband competition from fixed wireless, an uncertain path to 5G success at Dish (DISH), and cyclical pressures at Sirius XM (NASDAQ:SIRI)," the analysts said.
They're staying Underweight on Sirius XM (SIRI), whose shares have traded below historical levels likely reflecting a slow outlook for the pace of net adds going forward, "and that pace looks increasingly under pressure." Morgan Stanley continues to expect the company to end up short of its 2022 net adds guidance (seeing 350K, below guidance for about 500K). Sirius XM (SIRI) is down 2.5% Monday, and the firm has a $7 price target there, now implying 14% upside.
Meanwhile, the analysts see limited downside for Comcast (NASDAQ:CMCSA), where it's staying Overweight. Comcast's forward price/earnings discount to the S&P 500 has "bounced off" all-time wides, they say, but it's still creating some downside support. They're cutting estimates at Comcast due to a lower near and mid-term ad outlook for NBCU, while leaving broadband net adds relatively unchanged at about 65,000. A $55 price target on Comcast implies 40% upside.
"Key to any long thesis in this group is an expectation of rational pricing behavior, both in broadband and increasingly relevant to cable/wireless," they say - and while cable operators have been somewhat less aggressive on broadband price hikes, AT&T (T) raised monthly price about $3 in May, and both AT&T and Verizon (VZ) raised wireless pricing on legacy plans by $6 and $12 for single and family plans, with Verizon also adding monthly line charge hikes.
Charter (NASDAQ:CHTR) also sees its estimates cut due to a one-time headwind of 60K-70K net adds spurred by a transition in FCC benefit programs, ending up in expectations for second-quarter residential sub losses of about 13,000.
A trim to Altice USA (NYSE:ATUS) means Morgan Stanley expects a 25,000 loss in subscribers, and the firm doesn't expect an inflection back to growth until Q4 at the earliest; it's cut its price target to $12 from $13, now implying 37% upside.
Last week, BofA took a stab at what a recession would mean to cable stocks.