Teva again in the sights of New York Attorney General over alleged role in opioid crisis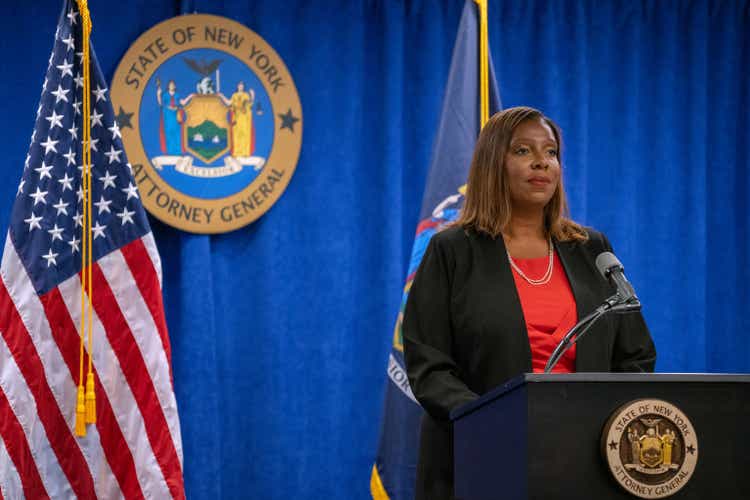 New York Attorney General Letitia James is accusing Teva Pharmaceuticals Industries (NYSE:TEVA), the parent company of Teva Pharmaceuticals USA, of lying about its relationship with its US division and role in the

opioid industry

.

James said that although Teva (TEVA) claimed in testimony before a New York court that it took no part in the U.S. opioids business, Teva's (TEVA) Israeli parent "was a primary decision maker for its American subsidiary, maintained property and employees in the country, and exerted control over its finances."
She added that Teva (TEVA) in Israel used "a complex web of shell corporations to transfer significant funds out of Teva USA and into offshore accounts it owns and control."
James has filed a motion in the New York Supreme Court in Suffolk County asking to vacate a prior dismissal of Teva Israel's (TEVA) role in opioid litigation so her office can conduct further discovery.
In a statement provided to Seeking Alpha, Teva (TEVA) said, "Teva denies misleading the court, and after the court is fully briefed we expect the judge to rule in our favor."
In May, Teva (TEVA) was part of a $161.5M opioid settlement with West Virginia.
This was corrected on 07/11/2022 at 3:48 PM. This story has been updated with comment from Teva.