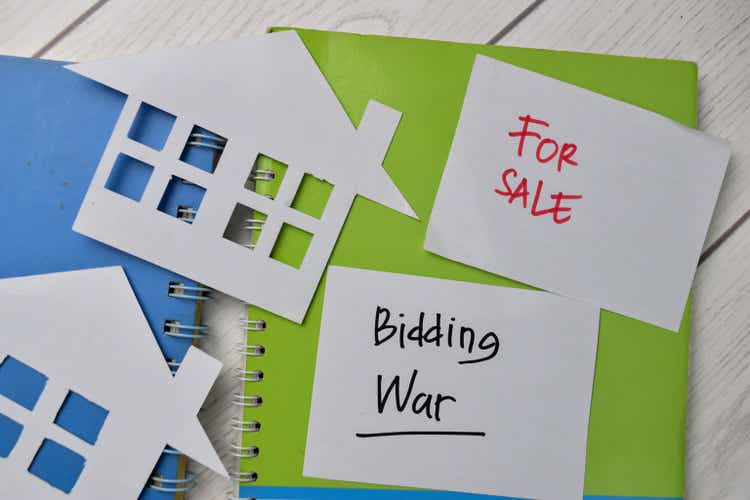 As per a latest Redfin survey, ~60K home-purchase agreements dropped through in June which is equal to 14.9% of homes that went under contract compared to 12.7% in May and 11.2% in June 2021.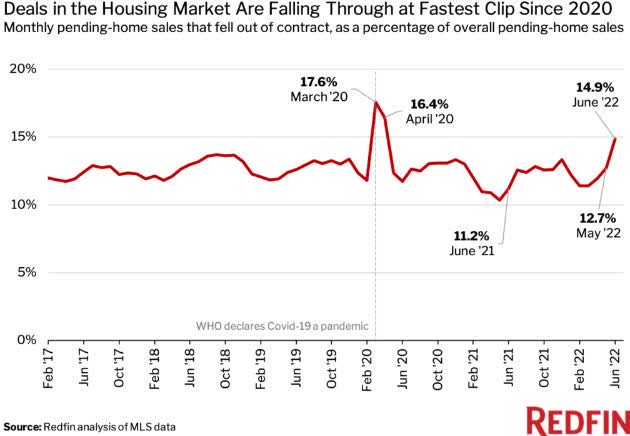 This is the highest

percentage since March and April 2020 when the housing market was at a standstill amid the pandemic.

"Rising mortgage rates are also forcing some buyers to cancel home purchases. If rates were at 5% when you made an offer, but reached 5.8% by the time the deal was set to close, you may no longer be able to afford that home or you may no longer qualify for a loan," Redfin Deputy Chief Economist Taylor Marr commented.
With the Fed raising interest rates for curbing inflation, the housing market cooled down thereby enabling home buyers to seek concessions from sellers despite higher rates making it less affordable.
In the latest week, mortgage rates dropped to 5.3% marking it the highest one-week drop since 2008.
"While the drop provides minor relief to buyers, the housing market will continue to normalize if home price growth materially slows due to the combination of low housing affordability and an expected economic slowdown," Chief economist Sam Khater commented.
Separately, it was known in mid-June 2022, nationwide, 57.8% of home offers written by Redfin agents faced competition on a seasonally adjusted basis in May, the lowest level since February 2021; it is compared to revised rate of 60.9% in prior month and a pandemic peak of 68.8% one year earlier.
This also marks the fourth-consecutive monthly decline.
Quick look at metro area bidding-war rates: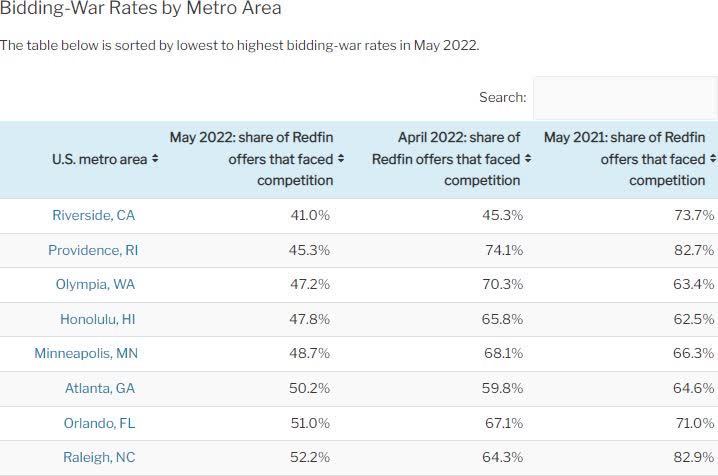 Also, a Redfin report indicates June national median asking rent rising 14% from a year earlier, smallest annual increase since October; asking rents were up 0.7% from May, smallest M/M gain since starts of the year.
"This slowdown in rent increases is likely to continue, however rents are still climbing at unprecedented rates in strong job markets like New York and Seattle and in areas like San Antonio and Austin that soared in popularity during the pandemic," Redfin chief economist Daryl Fairweather commented.