Suncor Energy downgraded at Raymond James, Eight Capital after CEO ouster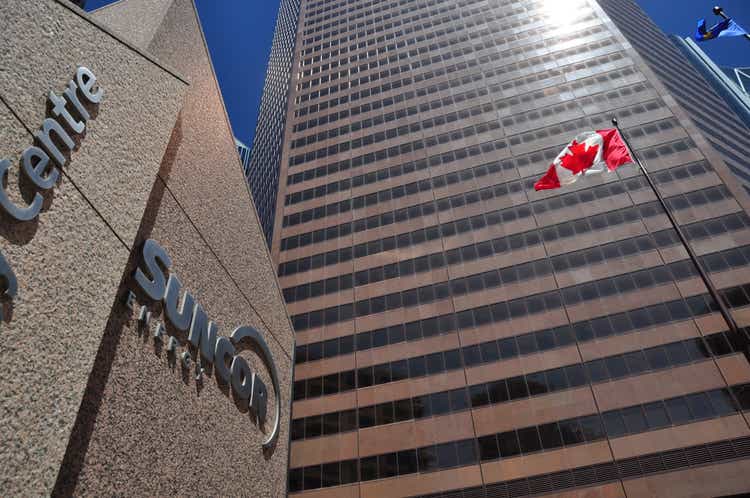 Suncor Energy (NYSE:SU) -2.7% in Monday's trading after CEO Mark Little's sudden departure on Friday following a fatal accident at the company's oil sands base plant in Alberta.
The company canceled its planned investor update about oil sands operations and safety that had been scheduled for this week.
The resignation sparked downgrades on the stock from Raymond James to Market Perform from Outperform and Eight Capital to Sell from Neutral.
Until Suncor's (SU) safety and operational issues are resolved, Ray Jay's Michael Shaw said investors should look to other Canadian large-cap and integrated producers for energy exposure, even though the company boasts several attractive characteristics, including unmatched downstream positioning, low decline assets, and a natural hedge against wider Canadian heavy differentials.
In cutting the stock to Sell, Eight Capital's Phil Skolnick said the latest accident "is not just the CEO's fault," with the problem part of "the corporate culture where accidental deaths have plagued the company even prior to Mr. Little's tenure as CEO began."
But Bank of America maintained a Buy rating, saying Elliott Management's proposed increase in cash returns to 80% of free cash flow after dividends from 50% currently may now be more readily agreed by Suncor's (SU) board.
Citing meetings with Suncor (SU) management that "left us encouraged that the company has a tighter grip on the steps required to regain its status as a best-in-class oil sands operator," RBC Capital recently upgraded the stock to Outperform.