Wizz Air cuts capacity amid European travel chaos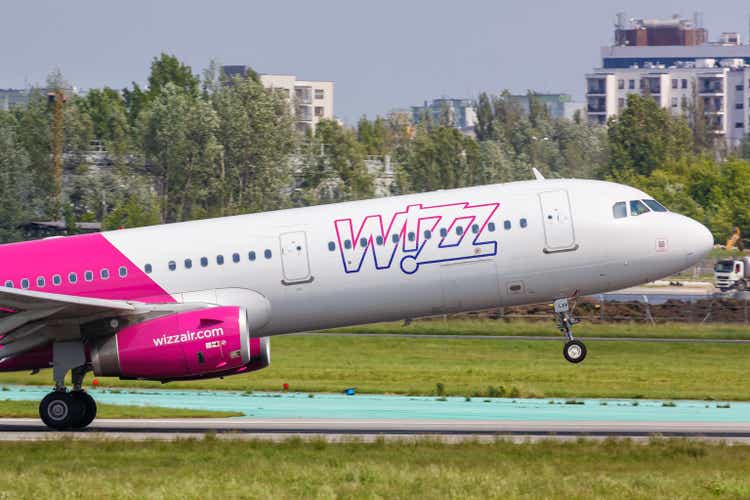 Wizz Air (OTCPK:WZZAF) is cutting flights this summer as staffing shortages continue to impact the European airline.
The Hungarian airline expects to cut capacity by 5% for the remainder of the summer to curtail "ongoing external disruptions". The trimmed capacity hurts the full year forecasts offered by executives in recent quarterly reports, which had suggested an imminent return to pre-COVID levels.
The Budapest-based budget airline is the latest European airline to cut flights after British Airways and Scandinavian Airlines' recent moves to do the same. Similarly, Ryanair (RYAAY) has been confronted with prospects of worker strikes this summer, putting record demand at risk.
Further, airports in both Amsterdam and London have been the topic of regulator attention as heavy traffic strains short-staffed entry points.
Read more on catalysts to watch this week.