Q2 Global PC Shipments fell double digit back on China lockdowns: IDC Report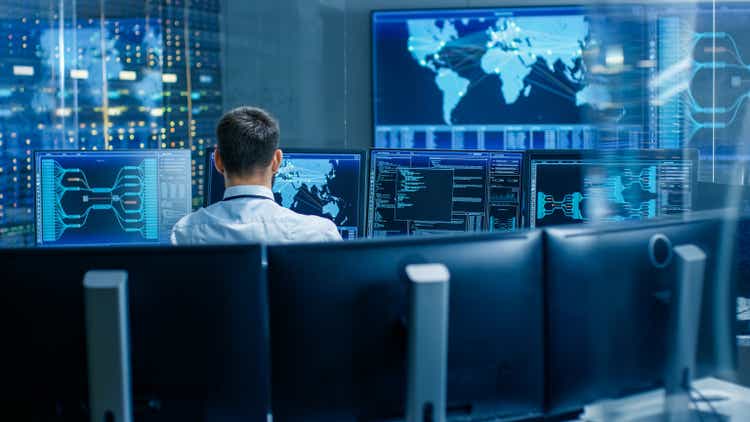 International Data Corporation's latest report showed worldwide PC shipments have declined 15.3% year-over-year to 71.3M units in Q2 2022.
The decline is recorded worse than expected as supply and logistics further deteriorated due to the lockdowns in China and persistent macroeconomic headwinds.
However, the market stays afloat when compared with pre-pandemic levels as volumes in the second quarter of 2018 and 2019 were 62.1M and 65.1M units, respectively.
IDC's quarterly personal computing devices tracker showed HP (HP), which holds market share of 18.9%, has been hardest hit with 27.6% decline in traditional PC shipments during Q2 2022.
It followed: Apple (AAPL), -22.5% as production dipped during the quarter; Acer Group (OTC:ACEYY), -19.2%; Lenovo (OTCPK:LNVGY), -12.1%; and Dell Technologies (NYSE:DELL), -5.3%.
"Fears over a recession continue to mount and weaken demand across segments," said Jitesh Ubrani, research manager for IDC's Mobile Device trackers. "Consumer demand for PCs has weakened in the near term and is at risk of perishing in the long term as consumers become more cautious about their spending and once again grow accustomed to computing across device types such as phones and tablets. Meanwhile, commercial demand has been more robust although it has also declined as businesses delay purchases."
Research manager with IDC's Devices and Displays team Neha Mahajan further added that despite the slowing commercial demand there are certain sub-segments where demand for low-mid range Microsoft's (MSFT) Windows PC devices remains active and unfilled.
Update: Research firm Gartner, on the other side, reported 9.3% growth in Apple's PC shipments across the globe, the only vendor to experience growth during the quarter with the market share of 8.8%. However, no official statement from Apple has been released yet.
The firm's preliminary data showed overall worldwide PC shipments fell 12.6% Y/Y to 72M units during Q2 2022, the sharpest decline in nine years.
Last month, Gartner issued forecast that PC shipments would decline 9.5% in 2022, citing a "perfect storm" of events, including geopolitical upheaval, inflation, volatile currencies and supply chain disruptions.
Micron Technology's (MU) recently issued weak guidance for its fiscal fourth quarter negatively impacted PC makers such as Dell Technologies (DELL) and HP Inc. (NYSE:HPQ), as well as other semiconductor companies on continued worries over waning demand for consumer electronics.
Quick run through PC makers' stock price performance over the past 1-year: