Verve announces dosing initiation in Phase 1 trial for base editing candidate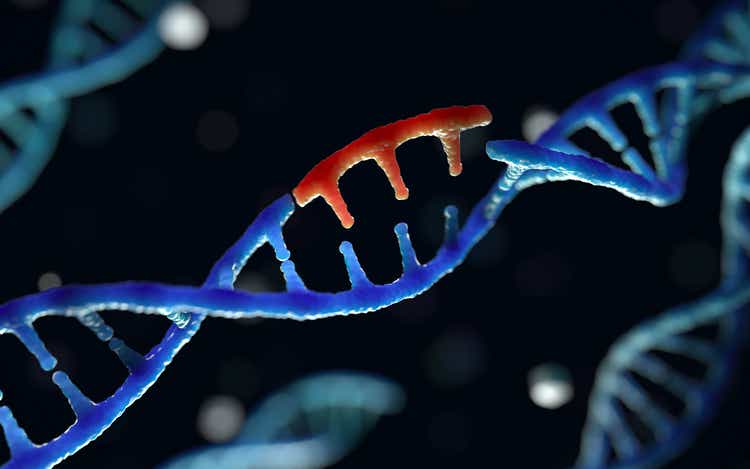 Development-stage biotech Verve Therapeutics (NASDAQ:VERV) announced on Tuesday that the company dosed the first patient in an early-stage trial for its lead asset and the in vivo base editing candidate VERVE-101.
The heart-1 clinical trial is designed to evaluate VERVE-101 in heterozygous familial hypercholesterolemia (HeFH), a form of atherosclerotic cardiovascular disease.
"The dosing of the first human with such an investigational base editing medicine represents a significant achievement by our team and for the field of gene editing," Verve's (VERV) co-founder and Chief Executive Sekar Kathiresan noted.
Base editing is a newer approach in utilizing CRISPR technology for gene editing and VERVE-101 is designed to permanently turns off the PCSK9 gene in the liver for lowering the disease-causing low-density lipoprotein cholesterol (LDL-C).
VERVE-101 consists of an adenine base editor messenger RNA licensed from Beam Therapeutics Inc. (BEAM) which is is packaged into a lipid nanoparticle with an optimized guide RNA targeting the PCSK9 gene.
Verve (VERV) plans to enroll approximately 40 adult patients for the global study. The interim data for the heart-1 clinical trial are expected in 2023
Read: Last month, gene editing stocks took off after Bluebird bio (BLUE) received a favorable review from the FDA for a β-thalassemia candidate.