ServiceNow slumps 12% in wake of CEO's economic comments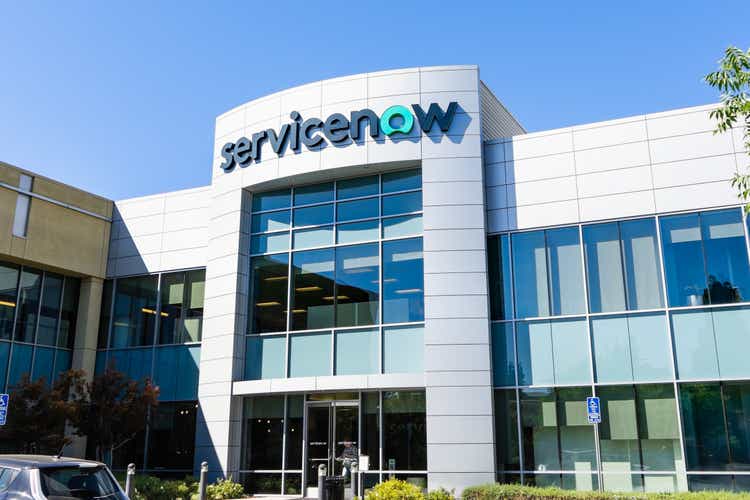 ServiceNow (NYSE:NOW) shares slumped as much as 12% Tuesday as investors reacted negatively to some comments about the cloud-software company's business from Chief Executive Bill McDermott.
During a TV appearance on CNBC late Monday, McDermott spoke cautiously about larger economic issues such as increases in interest rates, the strength of the U.S. dollar, rising energy costs and the ongoing war between Ukraine and Russia. McDermott suggested that confluence of such factors is causing some customers to re-consider spending priorities and look more at products that deliver a faster return on their investments.
Analyst Brad Reback, of Stifel, said the matters that McDermott spoke about are likely not just an issue with ServiceNow (NOW), but "are likely to be felt across the [software] group" and he expects to see "downward estimate revisions" from several software companies in the weeks ahead.
As ServiceNow (NOW) declined, other cloud software stocks put in mixed performances as trading progressed Tuesday.
Salesforce (CRM) was off by more than 4%, Adobe (ADBE) slipped by 1.6%, Workday (WDAY) shares gave up more than 3%, Freshworks (FRSH) fell 10%, Snowflake (SNOW) shed more than 4%, and Microsoft (MSFT) shares gave up more than 2%.
ServiceNow (NOW) is scheduled to report its second-quarter results on July 27. Wall Street analysts currently estimate ServiceNow (NOW) will report a profit of $1.56 a share on $1.77B in revenue for period that ended in June.
Those same analysts currently have a consensus strong buy rating on ServiceNow's (NOW) shares, while Seeking Alpha authors have a hold rating on the company's stock. Seeking Alpha's quant system, which consistently outperforms the market, has a hold rating on ServiceNow's (NOW) shares.