Herbalife stock gains 17% as Jefferies upgrades to buy on valuation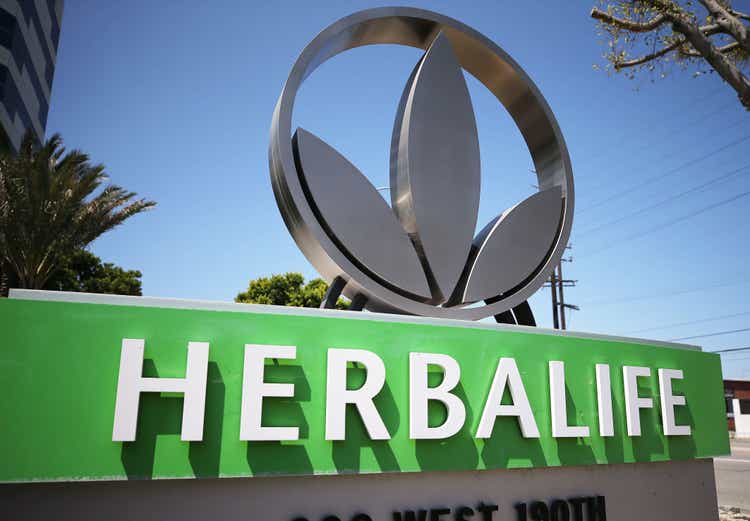 Herbalife Nutrition (NYSE:HLF) shares surged around 17% on Tuesday after Jefferies upgraded the nutrition company's rating to buy from hold, while keeping its price target unchanged at $26.
Analyst Chris Neamonitis wrote, "Our thesis change is price discovery driven. We see asymmetry with an upside skew, valuation at all-time lows, with even revised estimates still justifying a higher stock price."
Current valuation offers an attractive entry point, steeply discounted to peers, says Neamonitis, adding that: "The stock is trading at a 40% discount to peers and the price undervalues cash flow conversion. Over the past 10 months, HLF shares have warranted a performance and execution discount, but we see potential for the multiple to improve directionally over the next 12 months should the company deliver in-line results and/or credible signals of moving beyond a trough."
Jefferies' buy rating is in contrast to SA Quant rating of sell.
Back in May, Herbalife (HLF) shares dropped after Jefferies downgraded it to Hold from Buy, while slashing its price target by more than half, from $60 to $26. The revisions were in response to the firm's Q1 earnings announcement and its outlook for the full year and current quarter that fell short of expectations.
Shares have popped 16.73% today, but have lost 56% over the past year.