Ackman's SPAC sputtered; here's who could be next
Jul. 12, 2022 12:24 PM ET
Pershing Square Tontine Holdings, Ltd. (PSTH)
KKR, GOAC, BOAC, AVAN, IPOF, CONX, ASZ, KAHC
By:

Val Kennedy,

SA News Editor
14 Comments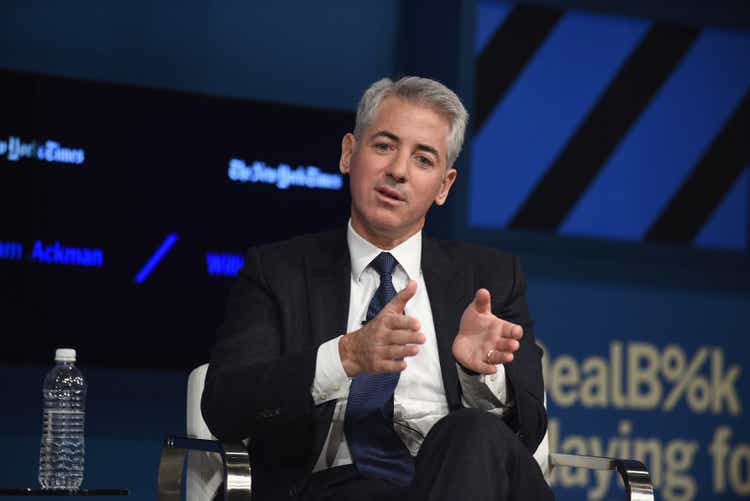 In the wake of the high-profile dissolution of Bill Ackman's multi-billion-dollar Pershing Square Tontine (NYSE:PSTH), Wall Street has begun looking around for other major SPACs facing similar deal deadlines. For 2022, there are a handful of sizable blank-check vehicles facing dissolution if they are unable to close a suitable business combination, including entities backed by big-name investors like Chamath Palihapitiya and Charlie Ergen.
According to the latest 10-Q filings, several other large-cap names are also facing liquidation, including Social Capital Hedosophia Holdings Corp. VI (IPOF), CONX Corp. (CONX), Bluescape Opportunities Acquisition Corp. (BOAC), Avanti Acquisition Corp. (AVAN) and GO Acquisition Corp. (GOAC).
The spotlight has turned to these entities after Ackman was unable to find a merger partner for his PSTH. The $4B SPAC, which was facing a deadline later this month, has decided to return its cash to investors.
PSTH had reached a deal in 2021 involving Universal Music Group but that transaction fell apart amid regulatory hurdles.
In announcing the dissolution of PSTH, Ackman blamed the current market for SPACs, saying "we have been unsuccessful in consummating a deal over the last year largely due to the adverse market for SPAC merger transactions." This has raised concerns about other SPACs that currently lack a merger partner, some with deadlines looming in the next several months.
For instance, Social Capital Hedosophia (IPOF), which is backed by Chamath Palihapitiya, has until Oct. 14 of this year to consummate a business combination. The SPAC had been in talks to acquire luxury gym chain Equinox last summer, but those discussions reportedly ended over a disagreement about valuation.
Meanwhile, CONX's deadline for a merger is Nov. 3. The SPAC is sponsored by DISH's billionaire chairman Charlie Ergen, with the goal of securing a deal in the tech, media or telecommunications sector.
Bluescape Opportunities (BOAC) has until Oct. 27 to complete a deal, according to its latest 10-Q. The energy-focused SPAC raised $575M through an IPO in October 2020. That deal had been downsized from an originally contemplated $700M.
Avanti Acquisition's (AVAN) combination deadline is Oct. 6. The SPAC, which raised $600M in its IPO two years ago, is sponsored by an affiliate of NNS Group, the private family office of Nassef Sawiris and Groupe Bruxelles Lambert's Sienna Capital.
Go Acquisition (GOAC) recently notified its shareholders that it intends to redeem shares no later than ten business days after its redemption deadline of Aug. 7, citing difficulties finding a business combination at an appropriate valuation. The SPAC raised $500M through its IPO, with an eye on securing a deal in the travel sector.
Meanwhile, several other high-profile SPACs face potential deadlines in 2023 if they can't find a deal in the current frosty SPAC market. This includes at least two funds with market caps over $1B -- KKR Acquisition Holdings I Corp. (KAHC) and Austerlitz Acquisition Corp II (ASZ).
The offering from KKR (KKR) would conceivably reach a deadline on March 19, according to its latest 10-Q. ASZ faces a March 2 date.
For more on the PSTH situation, read in-depth analysis from Seeking Alpha contributor Bram de Haas.