Why stocks could get a near-term pop after CPI arrives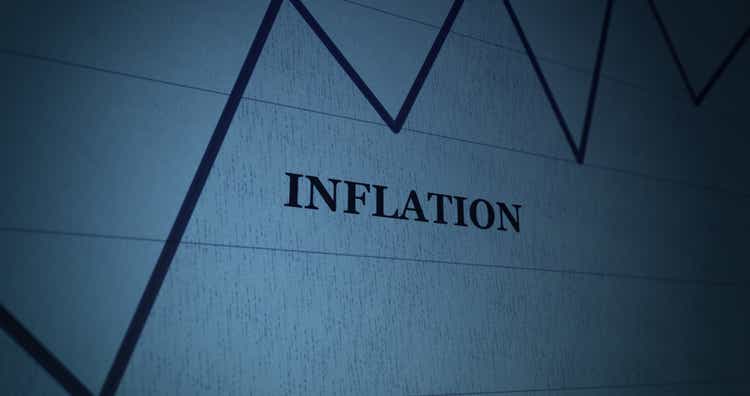 With inflation likely reaching its apex, a benign retail inflation number should spur a risk-on rally, according to Wells Fargo.
The June CPI arrives at 8:30 a.m. ET on Wednesday, with economists looking for a 1.1% rise for the month and a 0.6% rise in core CPI.
If the headline number is in line, slightly above or well below consensus there will be a near-term pop in risk assets, senior equity analyst Chris Harvey wrote in a note Tuesday.
"We believe analyst bias and an asymmetric payoff structure is building a consensus that will be difficult to exceed," Harvey said. "The 8.8% y/y consensus is the highest in recent memory, and follows calls for peak inflation last month by many analysts."
"After May's CPI miss, and last Friday's miss on payrolls, we now expect a near-term upward bias to forecasts."
The S&P 500 (SP500) (NYSEARCA:SPY) has given back some gains this week after kicking off July with a 1.9% gain. It's still up 1.8% for the month vs. an 8.4% plunge in June.
"Supporting our view that the market likely will embrace a 'peak-inflation' view is the trend in breakevens, commodities, and the consumer," Harvey added. "Breakevens (across maturities) have fallen significantly since June 10, with 2yr breakevens tightening over 100bps. Notably, 5yr and 10yr breakevens are back to levels observed a year ago."
"Commodity prices have also been trending down, with crude oil off $12 (10%) since June 10. Meanwhile, the UofMich Consumer Sentiment Index recently hit a two decade low."
J.P. Morgan's Marko Kolanovic also sees inflation moderating and is looking risk-on.