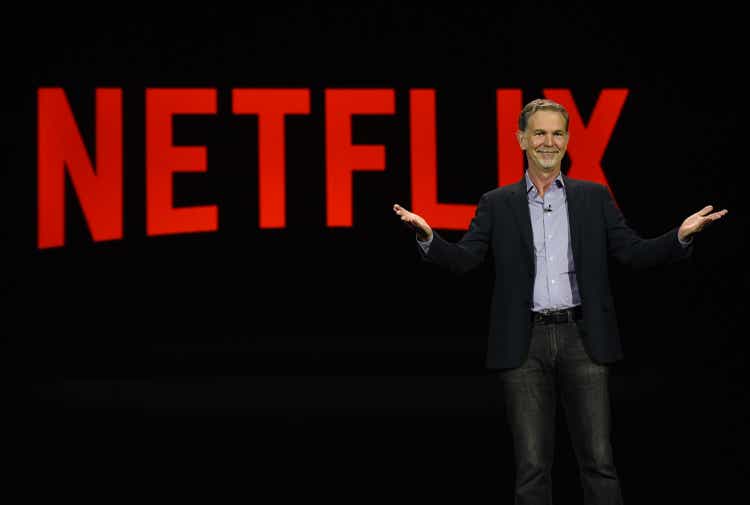 Netflix (NASDAQ:NFLX), which is looking for ways to boost revenue amid a decline in its subscriber base, is said to be in talks about revamping content deals with Hollywood studios as part of a new advertising-supported streaming TV option.
The company has reportedly held discussions with the likes of Warner Bros. (WBD) about renegotiating deals that would include new premiums being paid in order for Netflix (NFLX) to run ads along with content from external studios. According to the Wall Street Journal, Netflix (NFLX) could end up paying an extra 15% to 30% beyond it current content fees for the right to run programming on a subscription tier with advertising.
Netflix (NFLX) has said it is exploring a subscriber level that includes advertising, and has reportedly told its content partners that it wants to debut such an offering by the fourth quarter of this year.
The streaming TV kingpin has had a brutal year on the stock market, as its shares have fallen more than 70% since the end of 2021. A good piece of that decline came in April when Netflix (NFLX) said it lost 200,000 net subscribers during the first quarter of the year, its first quarterly subscriber loss in more than a decade.
On Monday, the Wall Street Journal also reported that Netflix (NFLX) was considering a slate of candidates from outside the company to head up its ad-based subscriber efforts.