SIGA says got orders worth about $28M for smallpox/monkeypox treatment TPOXX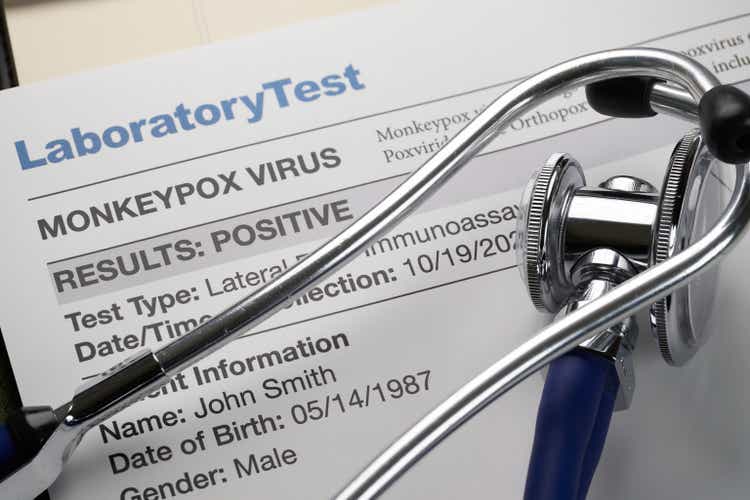 SIGA Technologies (NASDAQ:SIGA) on Tuesday said it had got orders worth about $28M for its oral smallpox treatment TPOXX (tecovirimat).
TPOXX was approved as a treatment for smallpox by the U.S. FDA in 2018 and Canada's drug regulator

in 2021. The European drug regulator in Jan. 22 approved TPOXX with a broader label covering the treatment of smallpox, monkeypox and cowpox.

TPOXX has been in demand since the monkeypox outbreak started spreading in Europe and the U.S.
SIGA in Tuesday's statement said that about $26M of the orders were received from Canada under existing procurement contracts.
The remaining $2M worth of orders were received from two new international jurisdictions - one in Europe and one in the Asia Pacific region.
SIGA said, year-to-date, it had got about $56M of international orders for oral TPOXX from six jurisdictions.
The company expects at least $26M of international deliveries by Sept. 30.
"The increase over the last two months in international orders of oral TPOXX (tecovirimat) reflects an initial public health reaction to the evolving monkeypox outbreak," said SIGA CEO Phil Gomez.
SIGA stock

+3.2%

to $13.43 in aftermarket trading.