White House seeks to 'provide context' before CPI report is released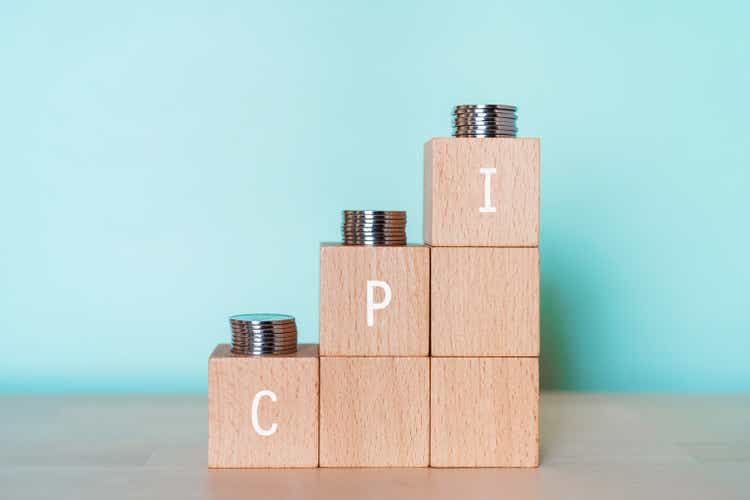 The White House appears to be preparing the nation for a red-hot inflation report Wednesday morning as the Bureau of Labor Statistics releases its latest Consumer Price Index. The headline figure is expected to show an annual gain of 8.8% for June, which would mark the strongest figure in 41 years. Core CPI, excluding food and energy, is forecast to decline for the third month in a row - from 6% to around 5.7% - though the slight dip is not expected to meaningfully change a Federal Reserve keen on hiking rates aggressively.
Snapshot: As inflation becomes one of the top priorities for Americans, especially ahead of midterm elections, Biden administration officials held a briefing for reporters to "provide context" for the upcoming CPI report. It "will largely not reflect the substantial declines in gas prices we've seen since the middle of June," because that data "captures the average price over the course of a month," said National Economic Council Director Brian Deese and Council of Economic Advisers Chair Cecilia Rouse. Headline inflation has been "heavily driven" by Russia's ongoing war in Ukraine, but "our economy created 372,000 jobs in June, in line with the monthly average in the rest of the second quarter."
"Simply put: This is not what a recession usually looks like," they wrote in an accompanying memo. "While risks are elevated, the strength of the labor market - in addition to other factors like strong household balance sheets - puts the U.S. economy in a better position than many other countries to transition from an historic recovery to lower inflation and stable and steady growth. The best thing Congress can do to improve our chances of accelerating price normalization and successfully transitioning to stable, steady growth is to pass legislation that lowers costs for families - from prescription drugs to utility costs - while reducing the federal budget deficit, in addition to passing the Bipartisan Innovation Act."
Path of monetary policy? "I think the question later this year is what if this is just a near-term peak and not the absolute peak?" said Michael Gapen, head of U.S. economics at Bank of America. "We think it is unlikely that June CPI will be the first in the string of softer inflation prints that Fed officials focused on observing before shifting away from a very hawkish policy stance," added Citi economist Veronica Clark. "Over the coming months, however, there are some downside risks to CPI from softer goods prices and for cars in particular. Details of monthly CPI prints could become increasingly important for signs that underlying inflationary pressures in services is slowing."