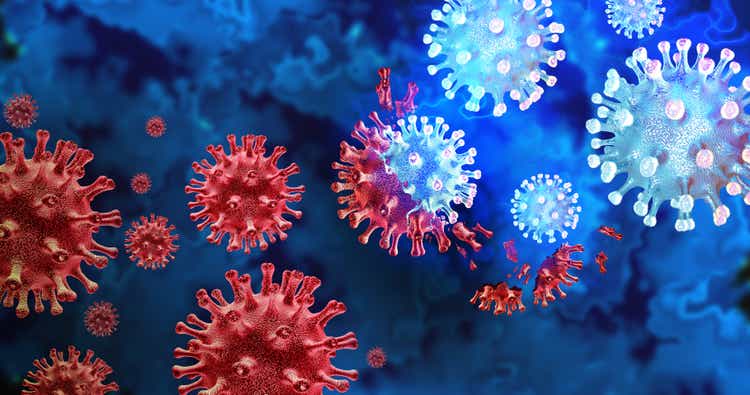 The shares of clinical-stage biotech Humanigen, Inc. (NASDAQ:HGEN)

dropped ~57%

in the pre-market Wednesday after the company announced that its experimental antibody Lenzilumab failed in a trial involving hospitalized COVID-19 patients.
ACTIV-5/BET-B trial was a partnership between

Humanigen (

HGEN

) and the National Institute of Allergy and Infectious Diseases (NIAID) to evaluate lenzilumab plus remdesivir versus placebo plus remdesivir in hospitalized COVID-19 patients.

According to preliminary topline data, the trial did not show statistical significance on the primary endpoint.
However, the results indicated a non-significant trend of a decline in mortality in the overall patient population [HR 0.72]. The researchers found no new safety events related to lenzilumab.
"…..while the ACTIV-5/BET-B study showed signs of a clinical effect, the benefit demonstrated was not able to confirm the positive results we saw in our Phase 3 LIVE-AIR study," Chief Executive Cameron Durrant noted.
Early this month, Humanigen (HGEN) shares gained after the company announced the peer-reviewed publication of data supporting lenzilumab.