Gevo, Aer Lingus enter $173M sustainable aviation fuel sales deal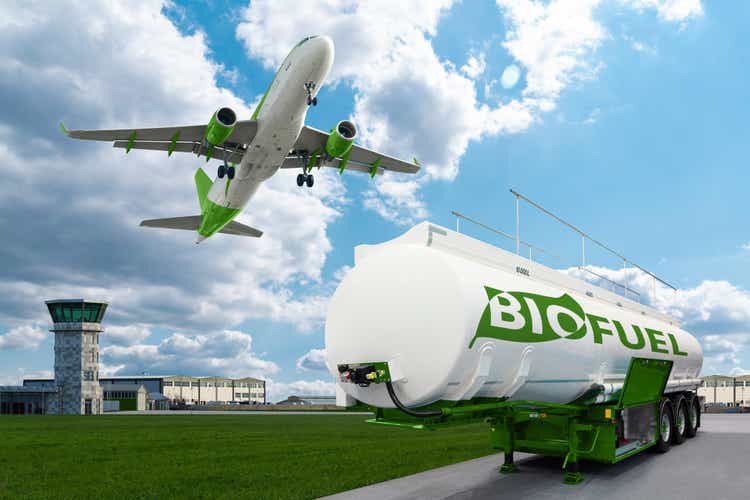 Gevo (NASDAQ:GEVO) +3% pre-market on Wednesday after saying Aer Lingus (OTCPK:ICAGY) agreed to buy 6.3M gallons/year of sustainable aviation fuel for five years beginning in 2026.
Gevo (GEVO) said the expected value for the agreement is $173M, including the value from environmental benefits.
As part of International Airlines Group (OTCPK:ICAGY), Aer Lingus has pledged to achieve net-zero carbon emissions by 2050 and has committed to powering 10% of its flights using sustainable aviation fuel by 2030.
Gevo (GEVO) said it is continuing to pursue its stated goal of producing and commercializing 1B gallons of SAF by 2030.
Gevo (GEVO) "has finally reached levels that make the shares attractive," Altitrade Partners writes in a bullish analysis published recently on Seeking Alpha.