Delta Air Lines and peers slip after profit miss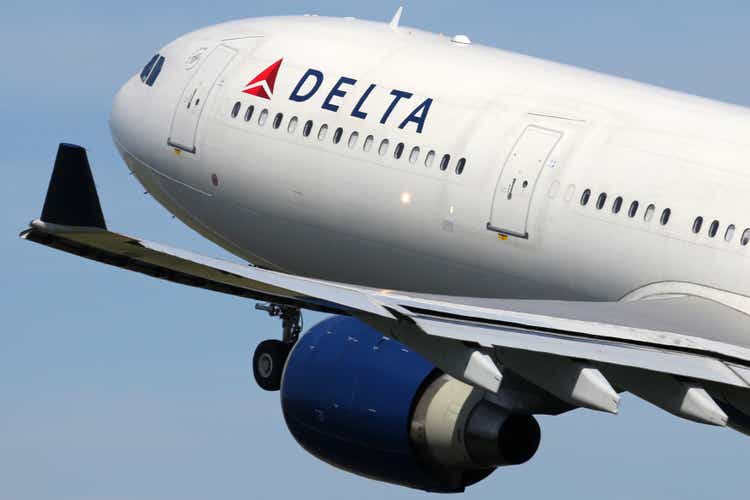 Delta Air Lines (NYSE:DAL) traded just slightly lower in premarket action on Wednesday after missing Q2 estimates, but setting guidance above expectations.
The airline company sees revenue of $12.6B to $13.1B vs. $12.5B consensus. Delta Air Lines (DAL) also expects double digit operating margin in the quarter and meaningful full year profitability. Overall, DAL is on track to achieve 2024 targets of over $7 EPS and $4B of free cash flow.
Domestic continues to lead the recovery for Delta with international accelerating. During Q2, domestic passenger revenue was 3% higher than the pre-pandemic quarter three years ago and international passenger revenue was 81% recovered compared to that quarter.
Delta Air Lines (DAL) is starting to pay back debt, including $1B in Q2. At the end of the quarter, the balance sheet showed adjusted net debt of $19.6B with a weighted average interest rate of 4.3%. 84% of the debt is fixed rate and 16% variable rate.
"After the strong airline rally on Tues, this Delta release could prompt some selling, but investors will probably look through the Q2 EPS/OM miss," updated Vital Knowledge founder Adam Crisafulli on the sector reaction. United Airlines (UAL) dropped 0.99% and American Airlines Group (AAL) was off 0.81% in the early session.
Shares of DAL fell 1.16% premarket to $30.73 following the mixed earnings quarter.