The Gap downgraded at Deutsche Bank amid execution issues, executive exit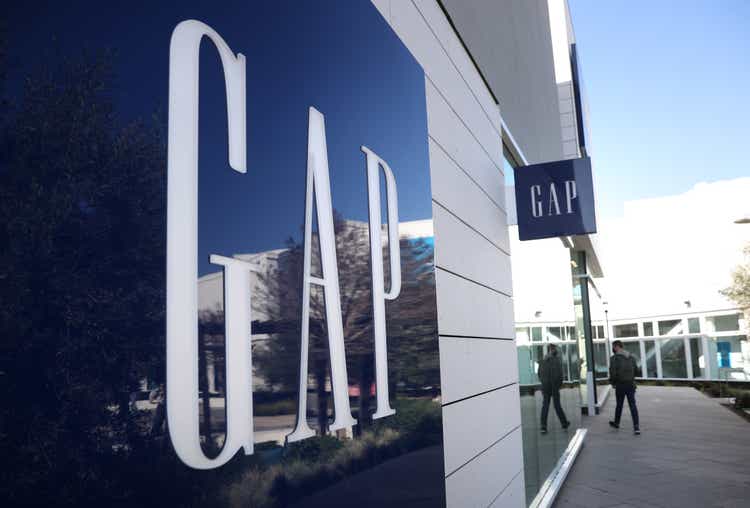 The Gap Inc. (NYSE:GPS) shares added to recent declines on Wednesday after Deutsche Bank dimmed its view of the retailer.
The bank downgraded the stock from "Buy" to "Hold" on Wednesday, reeling in its price target from $12 to $9. The note updating clients on the ratings action cited a lack of clarity on a revenue recovery at Old Navy, inventory issues that are likely to drive stepped-up promotional activity and hit margins, executive uncertainty following the exit of CEO Sonia Syngal as key factors promoting the downgrade.
"Ultimately, our buy thesis remains no longer intact as execution issues at Old Navy have been exacerbated by a consumer spending slowdown, an increasingly promotional environment, and a shift in spending to fashion/dressy styles from casual," the note explained. "While we do believe new management could positively impact the business over time, we do not expect any meaningful improvement until at least the Spring of [2023]."
As such, the currently depressed valuation appears appropriate given persistent macroeconomic headwinds that exacerbate execution issues. In particular, a slowdown in lower-income consumer spending presents a significant problem for the retailer.
Shares fell 1.08% in Wednesday's premarket trading, adding to a 5.02% decline on Wednesday and a 54.78% since the start of 2022.
Read more Wells Fargo's similar move to cut estimates for the retailer.