TherapeuticsMD plunges 42% as merger agreement ends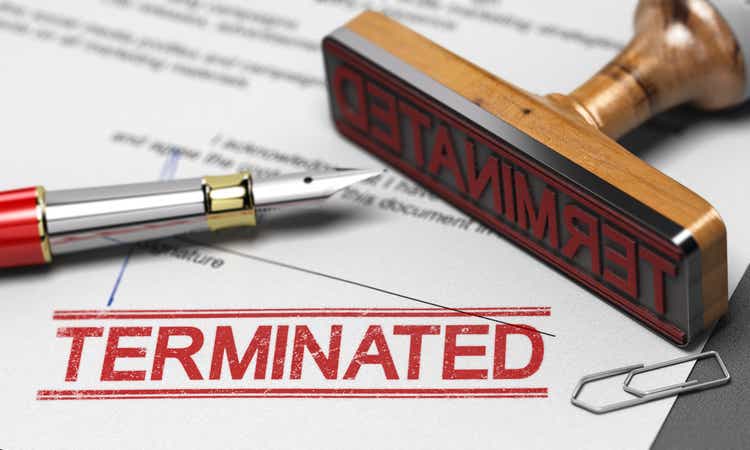 The shares of TherapeuticsMD (NASDAQ:TXMD)

dropped ~42%

in the pre-market Wednesday after the women's healthcare company announced the termination of its merger agreement with Athene Merger, an affiliate of the private equity

firm EW Healthcare Partners.

The termination of the deal comes after Athene failed to acquire the required number of TXMD shares during an extended period of tender offer that ended on July 12. The end of the merger agreement is expected to take effect from July 13.
Announcing the extension of the tender offer, EW Healthcare said last week that TherapeuticsMD (TXMD) risks bankruptcy without the closure of the merger deal.
As of July 05, more than 2.5M TXMD shares or about ~29% of the company's issued and outstanding shares, had been tendered.