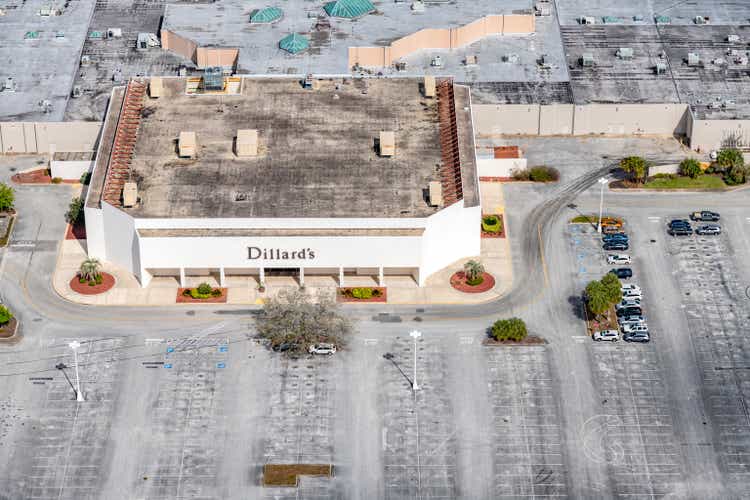 UBS sees Dillard's Inc. (NYSE:DDS) as a stock ripe for sustained declines amid market share losses, macroeconomic pressure, and an eroding consumer base.
According to a proprietary survey performed by a team of analysts led by Mauricio Serna, the chain continues to lose customers at a faster pace than it acquires them. The team noted that consumers continue to "migrate to other channels", with eCommerce players and off-price competitors eating into the retailer's market share.
"Dillard's customers care about value-for-money. However, most perceive better value-for-money at Off-Price retailers and Amazon," the team told clients. "In fact, Dillard's came at the bottom of the ranking when consumers were asked which retailers provided good value-for-money."
Per the survey, only one third of respondents saw the company's merchandise as a good value. By contrast, key competitors like Amazon and TJ Maxx each enjoyed an over two-thirds approval rate. While the survey revealed customers generally appreciate the quality of the products, the price is the pivotal motivating factor for shopping habits. The pricing issue only adds to concerns about its aging customer base that was revealed in survey data as well.
Given these factors, a "Sell" rating was assigned to shares alongside a price target cut from $199 to $185. The bank has held a "Sell" rating on shares since November 2021.
Read more on the bank's similarly bearish outlook for Nordstrom.