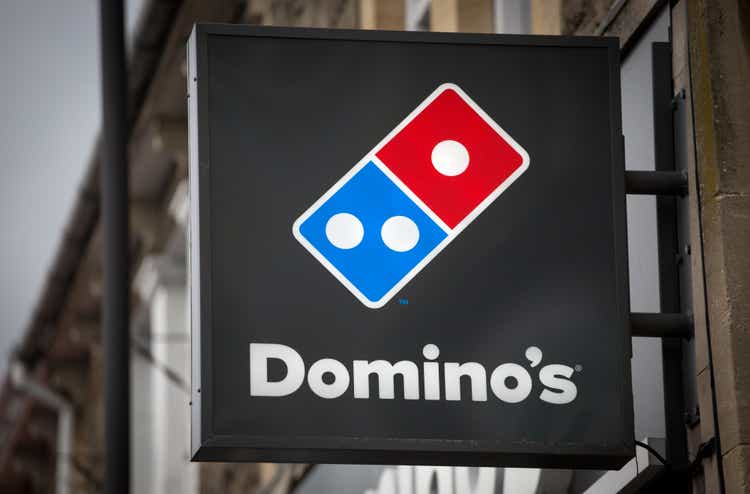 Domino's Pizza (NYSE:DPZ) rose 1.75% in early trading on Wednesday and was one of the top gainers in the S&P 500 Index. The broad market fell after the June inflation report came in stronger than anticipated.
The restaurant stock has attracted attention recently from firms like Deutsche Bank as a potential defensive play within the restaurant sector and broader consumer discretionary group. Bank of America also highlighted DPZ as an "Alpha Surprise" after factoring in a dividend discount model and earnings surprise model. Meanwhile, Oppenheimer's bull case on DPZ is based partially on anticipation that new management could utilize third-party partnerships to improve fundamentals. Other firms have noted Domino's (DPZ) can benefit when consumers trade down with their restaurant decisions, a trend that may be seen in Q3 and Q4.
Domino's Pizza (DPZ) is due to report earnings on July 21. See the latest consensus estimates on the pizza chain stock and the recent earnings history.