Macy's likely to lose market share amid value, convenience concerns - UBS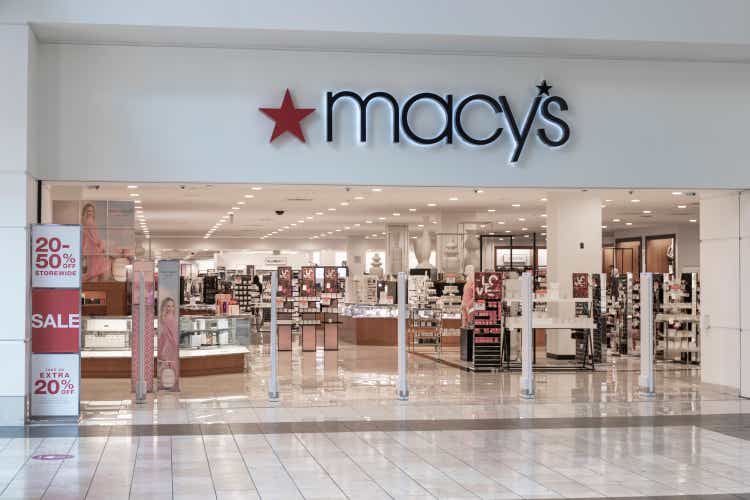 The market does not appreciate the level of pressure on Macy's (NYSE:M) at the moment, according to UBS.
In a note to clients on Wednesday, equity analyst Jay Sole advised that downward EPS revisions should be expected with customer attrition likely to increase in coming quarters. Further, competition from off-price retailers like TJX Companies (TJX) and online retailers like Amazon that offer more attractive options to consumers is likely to keep growth constrained.
"Macy's is good at many things, but needs to be great at something important to its customers in order to differentiate and stop share loss," he told clients. "We doubt this will change and thus expect M to fall short of the market's earnings expectations over time."
To be sure, Bloomingdale's was cited as a "bright spot" for the company as it continues to drive sales and stock merchandise that customers are willing to return for. However, the lack of stores and inconvenient locations are likely to inhibit the growth trajectory of the subsidiary.
As a result, Sole reiterated a "Sell" rating on shares and set a $15 price target. The stock fell about 1% shortly after Wednesday's open, edging toward the lower end of its 52-week trading range between $15.68 and $37.95.