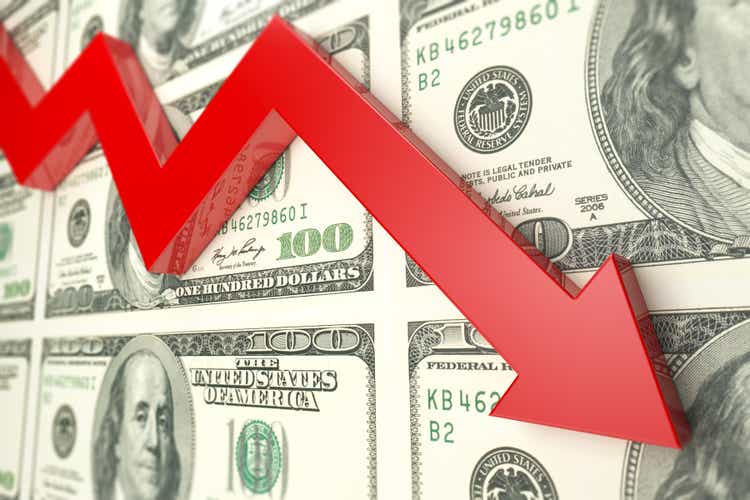 Atara Biotherapeutics (NASDAQ:ATRA) shed ~56% to record its biggest intraday loss after Stifel downgraded the Clinical-stage biotech on Wednesday in reaction to its Phase 2 interim data for ATA188, a CAR T immunotherapy for progressive multiple sclerosis.
The company said that the data readout was not sufficient to draw conclusions on the predictive value of six months expanded disability status scale (EDSS) improvement for 12 months even though EDSS data were available for 34 patients at six months and 15 patients at 12 months.
Stifel analysts led by Benjamin Burnett pointed out that citing Phase 1 data Atara (ATRA) had previously said EDSS improvement at six months was more than 85% predictive of achieving EDSS improvement at 12 months.
"This wasn't confirmed in the interim analysis, which we now think supports the notion that some patients may have had inflated baseline EDSS assessments in the phase 1," they added, downgrading the stock to Hold from Buy and slashing the per share target to $5 from $16.
In addition, citing the recent pressure on shares and lack of notable catalysts in the near-term, the team raises concerns over the risks of share dilution and cash runway.
However, the analysts continue to see the potential of ATA188 as a treatment to stabilize multiple sclerosis, a measure the interim analysis did not consider.
Wall Street has remained bullish on Atara (ATRA) stock, with an average rating of Buy from analysts. However, Seeking Alpha's quant system, which consistently beats the market, rated ATRA as a Hold.