Perlmutter wants SAFE Banking in defense bill; cites CBO report on taxpayer savings
Jul. 13, 2022 11:03 AM ET
Trulieve Cannabis Corp. (TCNNF), CURLF, GTBIF, CRLBF
MMNFF, CCHWF, JUSHF, ACRHF, AYRWF, VRNOF
By:

Jonathan Block,

SA News Editor
16 Comments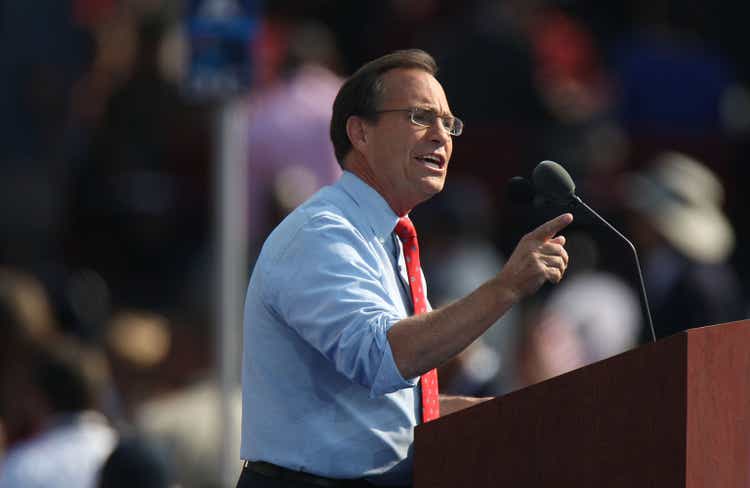 Rep. Earl Perlmutter (D-Colo.), the main sponsor of the SAFE Banking Act, has again filed an amendment seeking to add the legislation to the National Defense Authorization Act (NDAA), Marijuana Moment reported.
At a House Rules Committee meeting on Tuesday, Perlmutter also said that a new Congressional Budget Office analysis found that SAFE would save taxpayers money if enacted.
SAFE Banking would allow legal cannabis entities to do business with U.S. financial institutions.
Perlmutter added that "there is a hope that we can move forward with SAFE Banking as the nucleus for a slightly broader type of effort" separate from NDAA. This could include marijuana research for veterans, access to Small Business Administration loans for cannabis companies, and providing incentives for states to expunge marijuana criminal records.
Rep. Adam Smith (D-Wash.) noted that "it's deeply troubling to me that we can't get the Senate to agree with us and address this," referring to SAFE Banking.
Rep. Mike Rogers (R-Ala.) said he supports marijuana banking reform as either its own bill or an amendment, but mentioned Senate Majority Leader Chuck Schumer (D-N.Y.) is an impediment as he is pushing for more comprehensive legislation.
Schumer's own proposed legislation, the Cannabis Administration & Opportunity Act, has yet to be introduced, but the senator said that will happen by the August recess. However, given the legislation includes broad marijuana reform, it will be a challenge to pass the Senate.
Multi-state operators: Cresco Labs (OTCQX:CRLBF); Columbia Care (OTCQX:CCHWF); Trulieve Cannabis (OTCQX:TCNNF); Green Thumb Industries (OTCQX:GTBIF); Curaleaf Holdings (OTCPK:CURLF); MedMen Enterprises (OTCQB:MMNFF); Acreage Holdings (OTCQX:ACRHF); Ayr Wellness (OTCQX:AYRWF); Verano Holdings (OTCQX:VRNOF); and Jushi Holdings (OTCQX:JUSHF).
Several senators recently urged President Biden to deschedule marijuana as a Schedule I controlled substance.