Berkshire nears 20% stake in Occidental Petroleum after new purchases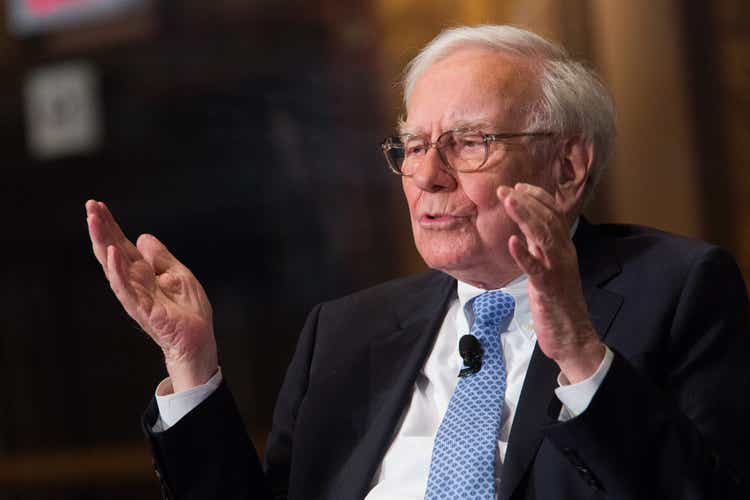 Warren Buffett's Berkshire Hathaway (NYSE:BRK.A) (NYSE:BRK.B) disclosed late Wednesday that it purchased another 4.3M shares of Occidental Petroleum (NYSE:OXY) this week, raising its stake in the oil company to 19.2%.
Berkshire (BRK.A) (BRK.B) bought shares each day this week in multiple transactions at prices ranging from $56.11 to $59.93, according to an SEC filing.
The company said it spent ~$250M on the additional shares, lifting its holdings to 179.4M Occidental (OXY) common shares worth ~$10.4B.
The latest purchases bring Berkshire (BRK.A) (BRK.B) closer to 20% ownership, a threshold that would let it record its proportionate share of Occidental's (OXY) earnings with its own results, as it does with Kraft Heinz.
Berkshire (BRK.A) (BRK.B) also owns ~$10B of Occidental (OXY) preferred stock that throws off $800M of annual dividends, and has warrants to buy another 83.9M common shares.
Some analysts have speculated that Berkshire could buy all of Occidental, whose share price has nearly doubled during the past year.