Federal Reserve's Waller supports 75-bp rate hike or more if demand doesn't slow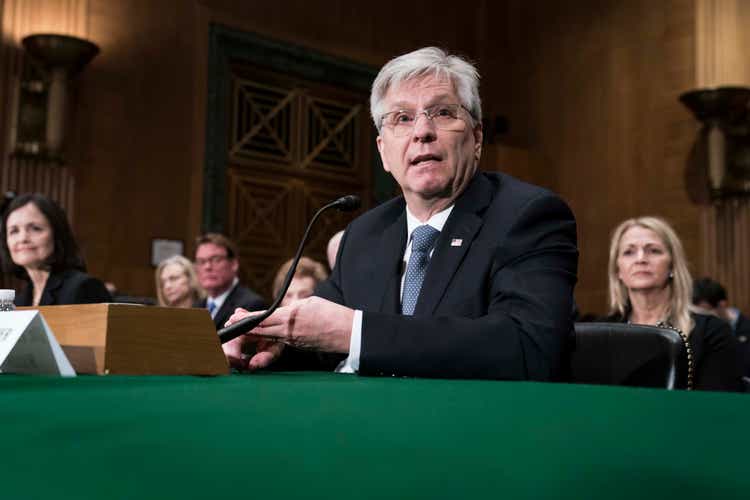 Federal Reserve Governor Christopher Waller currently supports another 75-basis point rate increase at the Federal Open Markets Committee July 26-27 meeting given CPI data released on Wednesday, he said Thursday in a speech at the Rocky Mountain Economic Summit Global Interdependence Center.
That should bring the federal funds rate target range to "close to neutral" — the point at which it neither stimulates nor restricts demand — he said.
If data on retail sales and housing due before the July meeting come in significantly stronger than expected "it would make me lean towards a larger hike at the July meeting to the extent it shows demand is not slowing down fast enough to get inflation down," he said.
Further increases are likely to be needed to bring monetary policy into restrictive territory, he added, based on the inflation data that's currently available. Data that comes in before the September meeting could change that view. There will be two employment and consumer price index reports for July and August in the interim. "I will be looking for signs that inflation has started its move down toward our 2% target on a sustained basis," Waller said.
"Based on my forecast for the economy, I expect monetary policy to be restrictive until there has been a sustained reduction in core personal consumption expenditure (PCE) inflation, which excludes food and energy," Waller said.
While GDP appeared to contract by 1.6% in Q1, and some now casting models indicate declines in Q2 GDP, Waller doesn't think the U.S. economy has entered a recession. The strong labor market isn't consistent with a recession, he said. By nearly every measure, the U.S. labor market appears robust, he commented, pointing to 2.7M jobs created in the first half of 2022, a near historic low unemployment rate of 3.6%, and "unprecedently high" job vacancies.
"Past experience has shown that job creation and the unemployment rate are timely indicators of a recession, more timely than quarterly GDP," Waller said. For the reasons he named, Waller said he is "feeling fairly confident that the U.S. economy did not enter a recession in the first half of 2022 and that the economic expansion will continue."
On Wednesday, Atlanta Fed President Raphael Bostic said the Fed may have to consider a 100 basis point rate hike after June's inflation data came in hotter than expected. After the CPI data, markets started pricing in a full percentage point rate increase.